A Success Story: What we learned from working with next4biz CSM
We spoke to Modanisa's Business Development Manager, Eylul Eygi. We compared the before-and-after experience of the Next4biz CSM team, studied the feedback they received from customers and discussed the performance boost in their management processes.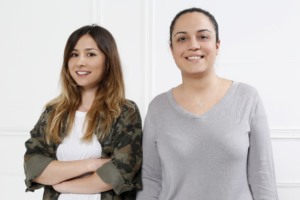 What factors made you decide to use next4biz CSM?
Eylul Eygi: Before using next4biz CSM, we were using another application to manage our customer communications, including e-mails and issues received from the call center within our managing departments. But at the time we did not have any project management applications that we could use between departments. We couldn't keep track of the issues received from customers and we could only reply to the incoming messages. The drawback to this was that we were unable to reply unless the customer contacted us again. As such, we decided to switch to next4biz CSM so that we could track our customers' history, smooth out communication between our company's internal departments, and be better available to help our customer's resolve their issues.
Because we are a fast-growing company, we do not have any standard processes; we develop everything from scratch, which means that we essentially have to change the functions within all our departments frequently. One of the reasons why we chose next4biz CSM was because its structure allows us to make any changes we want without having IT put in a ton of effort. This frees up our IT department to focus on more important things. Moreover, we really liked the fact that next4biz CSM is a local product and has a strong customer support team who can support us with any changes we may require. We factored all of this into our decision to opt for next4biz CSM.
Belgin Peker: The product we were using before next4biz CSM only permitted us to collect customer requests and complaints within a public pool. We were also managing all of our processes entirely by ourselves. The communication between all our departments was delivered via e-mail and then managed on separate dashboards, but after being introduced to next4biz CSM, we began to classify customer demands and complaints as well as handle process management through the same product. But most importantly, next4biz CSM allowed us to design our processes and categories in accordance with the demands of our customers. We also chose next4biz CSM because it can be integrated with our own dashboards.
Have you integrated it with your existing systems? What builtin integrations have been provided?
Belgin Peker: We need all the information received from the customers, both in our call centers and from the customer representatives working within our organization who receive requests and complaints from these customers. Before next4biz CSM, we had to create a new customer record each time we received a new issue. But now with next4biz CSM's integration capabilities, the customer only needs to contact us once. Our customers may have purchased from our store or online or even just simply subscribed to our website. Regardless of what channel it may have come from, we can extract all the previous information for that customer as well as view all their history. As such, when a customer creates a new request or has a complaint, we no longer have to create a new customer profile. This saves us considerable time.
next4biz CSM is integrated with our own dashboards. We can now create issues, save time when creating new customers, and provide a consistent customer experience. Before the integration, we had to create everything manually one by one, resulting in user errors and loss of time. For instance, we could have potentially created a customer more than once, which would have led to miscommunication and loss of information.
What sorts of benefits have you received from being able to design solution processes in advance?
Belgin Peker: Before next4biz CSM, the application we used could not store the customers' information history; we could only resolve and close a complaint. Even if a complaint was about the same issue, it was still registered as a new complaint. Therefore, it looked like we were receiving many complaints, and it was impossible to follow up on all the complaints we received. However, after using next4biz CSM, we were able to unify our customer records and track each customer's individual history.
Now we no longer need to submit a new issue because next4biz CSM allows us to retain our customers' history, which means that the number of incoming issues is greatly reduced. Moreover, we can provide more meaningful feedback to the customer as we can now view their entire history. Because we can view the responses and actions that we've previously provided, we no longer need to request the same information twice. Even in the event that the customer issue is assigned to another representative, that individual can also view all past actions and continue from the point where they had left off. This process also increases the customers' trust in us. Due to next4biz CSM's escalation structure, we have attained a higher level of customer confidence, sped up our operations, and increased our efficiency. As a result, user errors have been significantly minimized.
Eylul Eygi: Before using next4biz CSM, we were facing a number of problems. The unfortunate part was that we could not determine why an issue took so long to resolve, what was occurring before, and why the customers were so unhappy. There was a noticeable change after using next4biz CSM, however, because now we are better able to solve our customers' problems.
Our processes are changing at a fast pace and we are constantly growing. As such, we are often confronted with problems that we cannot foresee in advance, and we know that the best way to solve this is through feedback received from our customers. Nevertheless, we had a system that would not allow us to report and categorize problems, which meant that many of them remained unsolved; basically, we were unable to take swift action. For example, we were informed of an issue relating to a customs problem almost two months after the fact, which meant that the solution process would, therefore, be delayed by two months. After using next4biz CSM, we were able to intervene whenever a problem arose within a particular category immediately.
Is next4biz CSM a flexible product? Could you provide us with a few examples?
Belgin Peker: Yes, it is a very flexible product, particularly because we can create all the definitions ourselves. If there are any changes in our process, we can implement the changes independently. We can even customize the interface for the user or give them the authority to do so themselves. We are able to categorize according to new requests and complaints from the customer, which helps us avoid any potential user errors. It is very comforting not to need any IT support and to be able to use it on our own.
Does it reduce your dependence on IT and software developers? For instance, do you need support to certain processes or to add new areas to the screen?
Belgin Peker: Yes, next4biz CSM has a structure independent of IT, which is one of its most important and time-saving features.
Under normal conditions working with IT (which is always a very busy department) can take a long time, but our processes change very quickly. Before next4biz CSM, we had to wait a long time if we wanted to change anything. But now we can create and change processes, add new areas, and create custom reports all without any support from IT.
When you compare your experience before and after next4biz CSM, what sort of differences do you notice?
Belgin Peker: next4biz CSM not only improves our relationships with our customers but also helps us to improve as a business.
Eylul Eygi: If there happens to be a chronic problem with a particular product, we can now identify it quickly and take any necessary action. Let me give you an example:
We established that the rate of late deliveries of products in France is very high. In order to understand why this was the case, we did some research and then analyzed our findings. In France, there is an additional address called a "door code" that our customers had not provided when placing their orders, because it was not specified on our website. This led to recurring problems with parcel deliveries. This was costly for us, and also a situation which caused customer dissatisfaction. As such, we have added this new feature to the address section and solved this issue completely through next4biz CSM. The "door code" is now a special area for us, and customer representatives are now no longer able to resume any issue if they do not enter something in this field. From now on we can implement betters controls.
Belgin Peker: While working with next4biz CSM, we are always learning. This is very important from the perspective of our customer representatives. When describing our processes, we wrote down all the appropriate explanations of the workflows. In this respect, the training time of our employees was significantly reduced. Under each clicked stream we wrote in advance what should be done. In essence, our customer representatives can start to use the program immediately after a general information update, and they learn through using and trying everything.
Eylul Eygi: In addition to this, it is very beneficial to track the performances of the customer representatives and provide them with feedback on any errors or issues that we identify. Basically, we are able to evaluate the answers of questionnaires that ask how much of an issue burden our customer representatives have, how many issues are waiting, the number of solved issues, and the number of successfully solved issues.
next4biz CSM is unlike other issue management application, in large part because it is not complicated. Using next4biz CSM is very easy, and you are able to set up everything by yourself. We delegated several people from each department to follow each process coming from customer service, and even they can use it without any difficulty. As a result, we can monitor issues that have not been solved from the other departments, which then also helps to speed things up.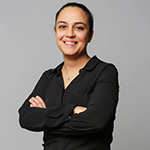 Eylul Eygi: Eygi graduated from Bosphorus University and worked at companies including PwC Advisory and the Youth Republic. She has been working for the past two years at Modanisa as a Business Development Manager.
Modanisa:
With over 10 million visitors per month from over 100 countries, Modanisa is the world's largest online modern-conservative shopping website which provides assistance in six languages and three different locations.