B2B / B2C / B2B2C Marketing
Business-to-Business (B2B) and Business-to-Consumer (B2C) marketers aim to capture the attention of two different target profiles. While there are many similarities between these two types of marketing, driving prospects from each channel requires different communication approaches in every aspect.
On the other hand, there is also a new marketing approach, namely Business to Business to Consumer (B2B2C), which is a new commerce model that combines the business-to-business (B2B) and business-to-consumer (B2C) models for a complete product or service transaction. B2B2C is a collaboration process that creates mutually beneficial service and product delivery channels.
If your CRM system is not compatible with these three business models, you won't be able to create and execute accurate marketing activities with your system. Business-to-business (B2B), business-to-consumer (B2C) and business to business to consumer (B2B2C) marketing models all have unique challenges and opportunities.
next4biz is a ready-to-use solution to work on B2B and B2C as well as B2B2C marketing activities. Whether your audience is individuals or companies, the next4biz CRM module provides a variety of features for both.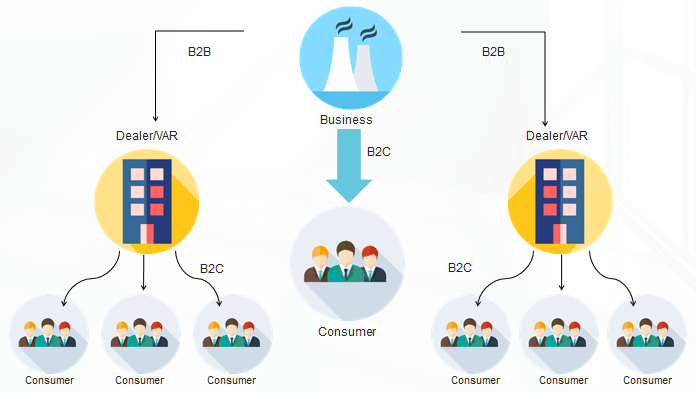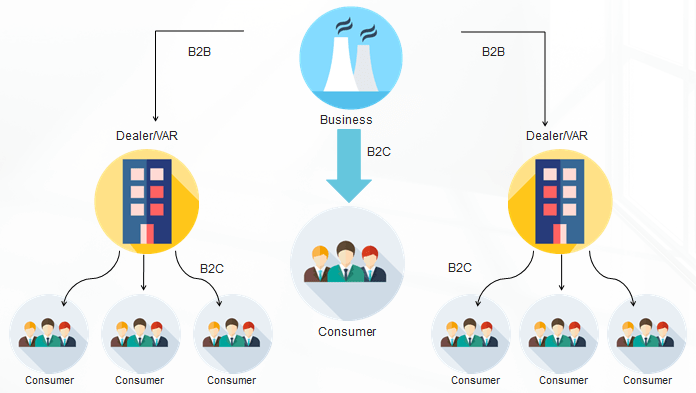 Event-Based Marketing
Event-based marketing is a brand new digital marketing technique where customers receive personalized communications based on their behavior. It relies on the measuring of implicit and explicit interactions between the user and the product or service.
By recording much more information about a user's behavior—each change in the user's state—we know exactly where a user is in their journey, and we can construct a highly relevant and personalized message to be delivered to them, or trigger specific actions for them.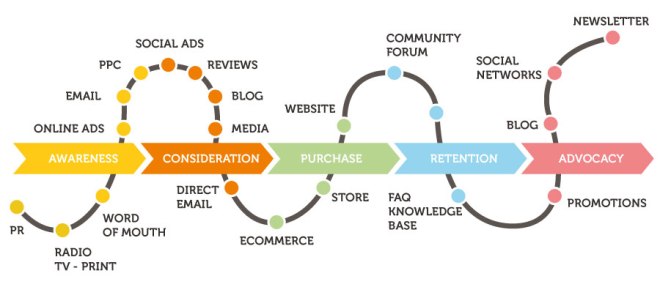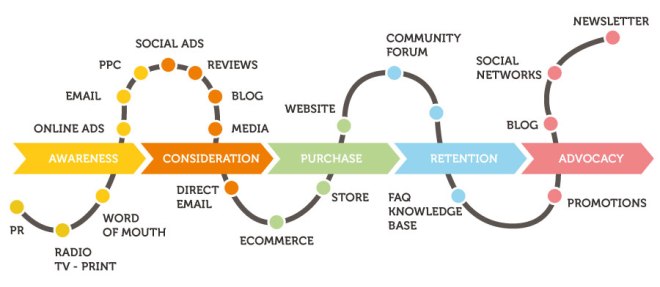 It's time to understand the behavior of your customer!
Tired of traditional marketing campaigns?
Event-based marketing significantly improves the capability, speed, and quality of marketing. The next4biz CRM module is developed specifically around these capabilities. Event-based marketing is designed to help digital marketers utilize automated "events" to trigger marketing, product, advertising and communication campaigns based on user behavior.
Let's look at an example:
Let's say a prospect has started following your blog and has begun to follow your website. This interest should not be unrequited. You need to send a welcome email to him immediately. Now let's say he purchased something from your store. How about sending him a user's manual for the product he bought? Or maybe you could call him after his first month as your customer to get his feedback about his/her overall experience.  Consider sending him a reminder text message a week before his membership renewal time.
Doing everything with next4biz is so easy! next4biz allows you to track the impactful events and behaviors within your customer's lifecycle and trigger automatic actions that you have already planned.
In this way, while increasing your communication quality, marketing capabilities and speed, it is inevitable that you will earn your customers' appreciation.
How can I get started?
To learn more about the next4biz system and its features, contact us.