Design a separate form for each issue category
You can categorize issues and design a different custom form for each issue category. You can design forms yourself, no need for technical assistance.
Design different scripts for different types of issues
You can design agent scripts to dictate the agent what to tell and what to ask while capturing the issue.
- Reduce agent training and turnover costs
- Collect all necessary data right from the start.
Design separate workflow & SLA for each issue category
You can design workflows, determine service levels, and escalation hierarchies to involve other units, partners, suppliers, all stakeholders in the resolution sequence.
Let learning engine decides
Just after agent types an explanation about the issue, next4biz determines its category and initiates the corresponding workflow.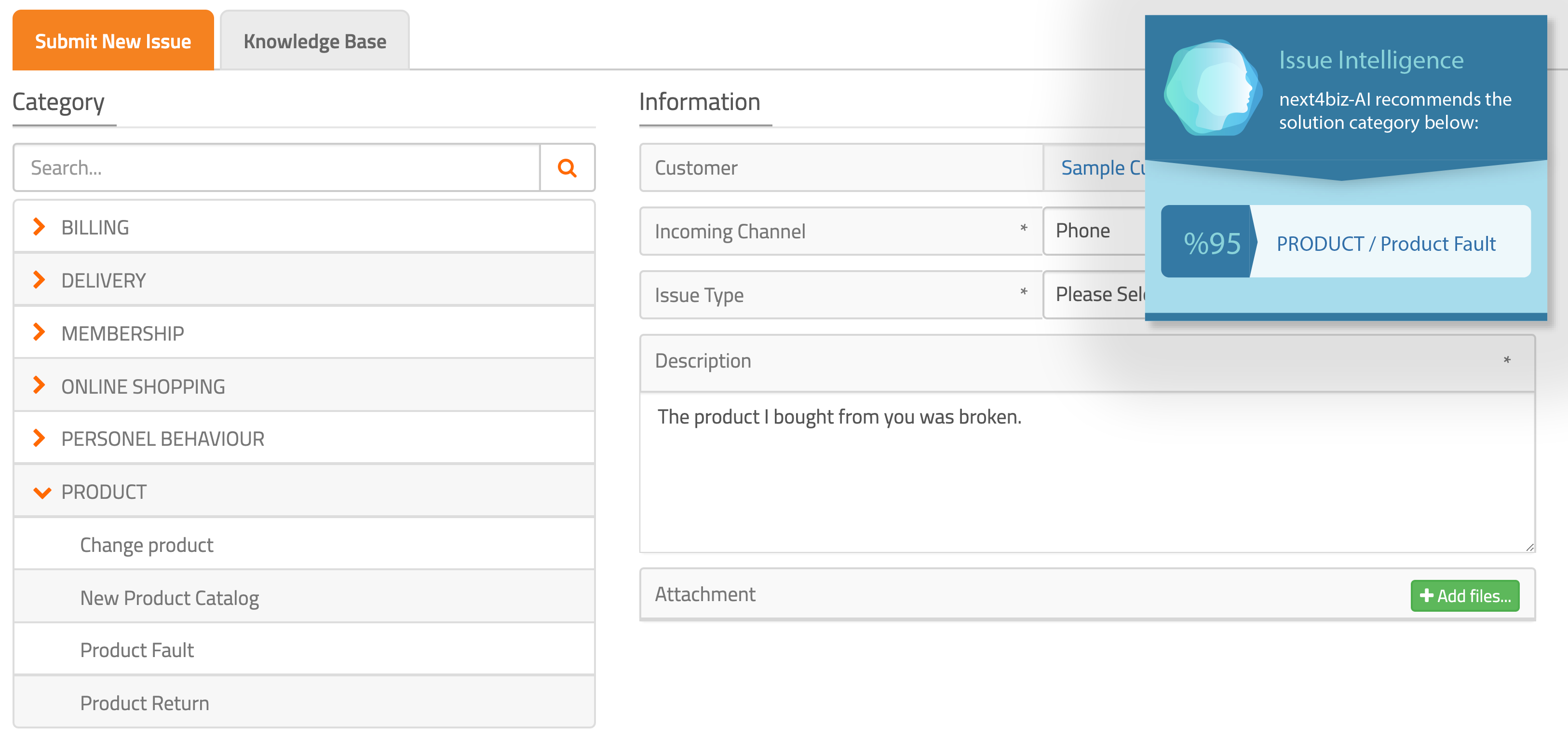 Track issues in all responsible units
You can track an issue within all responsible units. As a manager, I can monitor the entire issue life cycle and see who is late, who is on time, and who is doing what on an issue. As a user, I can view all the steps involved before and after my own.
Design notification system
Notify customers about progress on their issue.
Inform users about a newly assigned task, a deadline, a delay, escalation, workflow step and so forth.
Self-service & knowledge base
Customers can submit or track their own issues.
Customers or employees can use the knowledge base to find answers for their questions.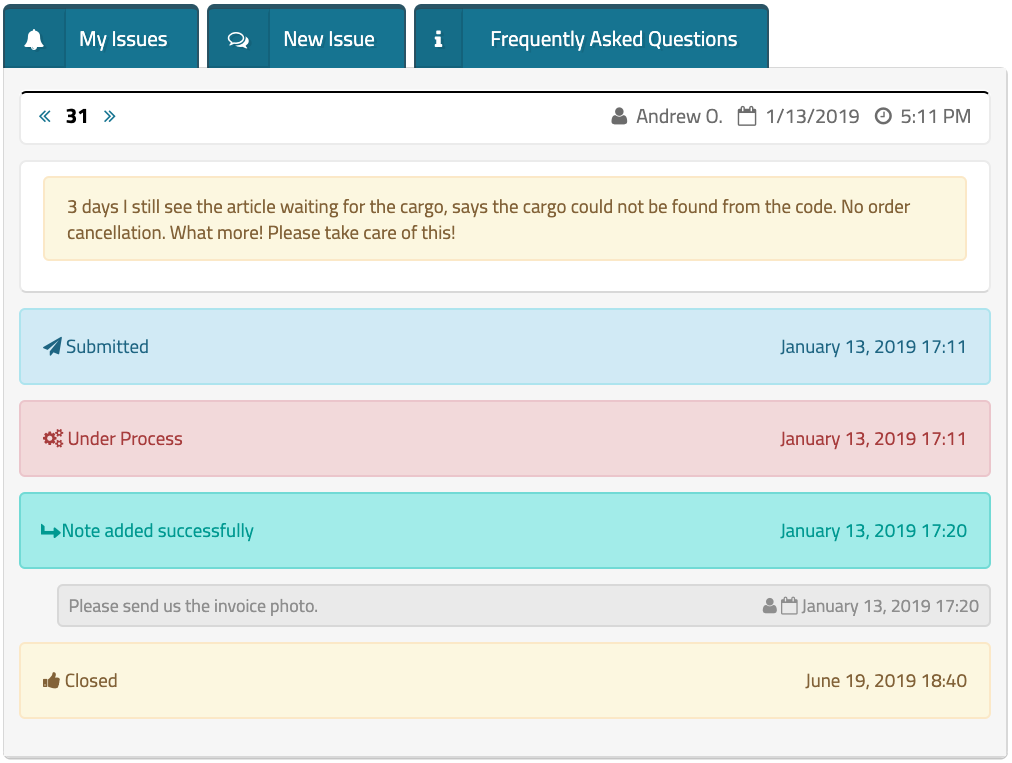 Report and Analyze
You can report and analyze every aspect of your customer service. You can design your own reports or import next4biz's data into your reporting solutions.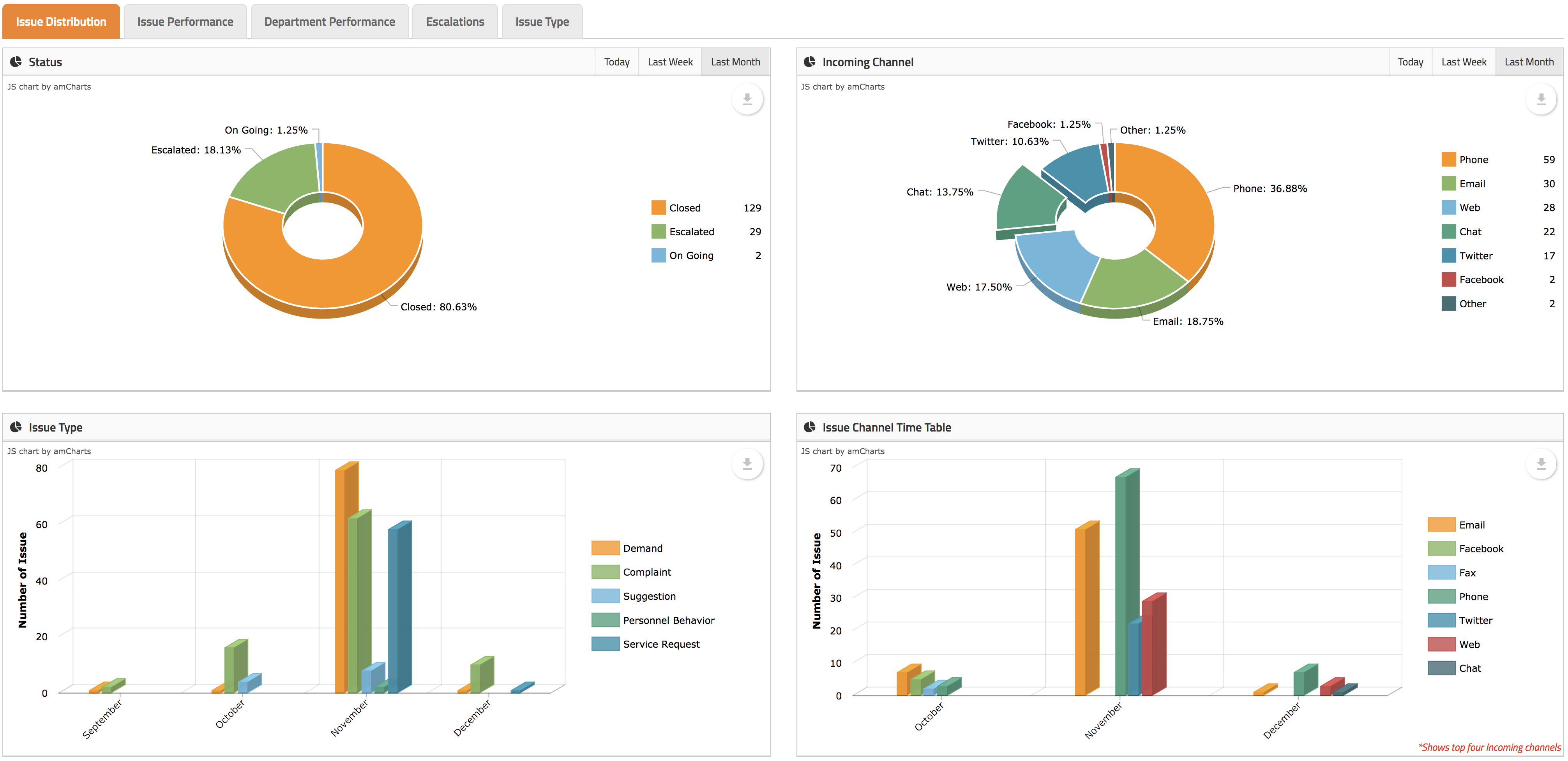 Less IT Dependency
With next4biz implementation, the delivery duration is much shorter and the implementation costs are far less than those in traditional cases.
Because in addition to traditional flexibility, with next4biz, business users can design or change workflows or forms by themselves without any need for technical assistance.
TRY NOW
CONTACT US
This site uses local and third party cookies, that help us to provide and improve our services. Deactivation of the cookies is possible by disabling them via your browser settings. In this case, functionalities and usage of the site may not work properly. If you want to find out more, you may access our privacy policy, defining acknowledgement for how gathered data is used. Unless you change the cookie settings, we will consider your acceptance and consent for the cookies.