next4biz, choice of enterprises
Robust solutions on the cloud
Bosch
Zulfiye Akcicek Coskun
After operating the division system provided by next4biz, we can now clearly distinguish when our VIP customers have any complaints or demands and can automatically prioritize said issues. We can now also initiate alarm systems for the quality of a product through the system. By doing so, it enables us to monitor complaints related to any faults in newly released models, thus speeding up the resolution process for the appropriate departments. The ability to proactively solve any issues before they amass or worsen is extremely advantageous to us.
ING Bank
Ebru Turhan Keskin
Our target was to relay next4biz's strategy onto each platform where our customers are present. Management complaints from each channel have become much easier to administer, which in large part is due to next4biz's flawless operation system as well as our own professional staff. In any case, next4biz alleviates our work through precisely reporting on notifications received by our bank.
Oriflame opted to use its own intercompany analysis alongside next4biz's solution process. We are glad to say that we did not encounter any problems at any point during the system transfer, the processes over planning the business or development. We vastly benefit from the continuous development and uninterrupted communication abilities of the system.
Flormar
Hande Canoglu Korkmaz
Prior to next4biz, we were managing our customer services via email - we were replying to approximately 200-250 emails on a daily basis. As soon as we received a notification, all our staff was involved in some capacity, regardless of their status, thus causing unnecessary internal traffic. Nonetheless, we now have an astute hierarchic structure in place whereby all staff members' views and replies to notifications are directly related to their department. As a result, productivity levels have risen along with our business now operating under a securer systemic infrastructure.
sahibinden.com
Salih Karabulut
After next4biz CSM, we started to inform our customers at every step we take when we receive a demand or a complaint. Thereby we can monitor which department, whom and for how long deals with the customer's demand. We are able to intervene to the solution at any step. We are able to define the process; design the automated workflow; and monitor in real-time. next4biz CSM reports delays to upper management via escalation chain.
We chose next4biz to meet our several process requirements on a single platform to provide cost advantages. Since 2012, we have executed and continuously improved all Information Tech. processes on next4biz BPM from ITIL to SDLC processes.
After a two-week trial period of next4biz, we are now in a position to monitor all complaints due to their successful integration capacity, training, and consultancy support as well as the easy use of the system. We can now efficiently manage all our products without losing any data through the ERP integration system which next4biz provides.
Prior to next4biz, we were having to form a customer log for each notification received from a customer; however, after applying next4biz's system we can now successfully classify customer demands and complaints. Moreover, we can now also view the history of a customer with our company by simply accessing the database, which stores all previous encounters with our company. As such, we not only save time through this new process but also avoid having to log in a new customer every time we receive a demand or a complaint.
Alternatif Bank
Mehmet Boydak
In 2016 we launched a digital transformation project in Alternatif Bank with next4biz BPM. By integrating next4biz with our banking system, we have designed and started to operate business processes in a digital environment. With an agile development approach of next4biz Team, we carried our business units to the digital platform by developing processes in a matter of weeks.
Anadolu Insurance
Baris Inan
By using next4biz, our customer services have most definitely improved; we can now successfully prevent the occurrence of repeat loggings for customer demands and operate specific automation rules during processes concerning filtering and forwarding. Through doing so, customer queries can be automatically forwarded to their respective categories without requiring any human contact, thus decreasing the chances of error and accelerating the rate of resolving any issues.
We manage installation & service requests within next4biz BPM. next4biz automates task assignments based on our customer's location, service competency and workload of the technicians. Our service technicians are able to keep track of the tasks assigned to them on mobile. We can measure the satisfaction level of our customers just by applying surveys.
We have noted our reporting process has been enhanced since we are now fully in control of the process, and our results have surpassed what we had initially expected. We were previously heavily reliant on the IT department, which is now not the case, as well as 90% of all our customer calls being resolved at the first contact. After the implementation of next4biz's systems, we were bestowed with an award as the best trademark in managing customer experiences.
Hedef Filo
Ilker Mermertas
Our call center was classically designed; our agents received calls which they then forwarded to the respective departments. When the issue was resolved they would then return the call. After next4biz, we renamed the call center to "solution center" – the first within our sector to do so.
Implementing next4biz aided us with transferring documents across the system. Previously, documents would travel between departments and be cast aside onto desks, resulting in customer issues getting delayed. Legal penalty risks from late applications have diminished as we can now keep track of all legal processes via next4biz.
Business development and organizing management with our own resources as well as moving onwards from IT issues are but a handful of the many advantages we have experienced with next4biz. The positive results we have witnessed by choosing next4biz are also reflected in our customer feedback forms.
sahibinden.com
Salih Karabulut
Through using next4biz, we are able to keep our customers in the loop regarding the status of their demand or complaint. As such, we are able to constantly monitor the relevant department, individual and every detail of the customer's demand to ensure it is resolved as swiftly as possible. We have a system set in place which enables us to: define each problem, determine the workflow, assign the relevant department and member of staff, monitor the status and report any delay to a senior member of staff.
Kuveyt Turk
Refia Isık Aydin
Using next4biz has facilitated us to easily adapt to BDDK's regulations and prepare their required forms. next4biz is in complete accordance with our company's information security rules.
Zeytinburnu Municipality
Erdem Zekeriya Iskenderoglu
The biggest problem for our company was managing customer complaints, including the follow-up with the solution. However, with next4biz we can now integrate our complaints into the system with a 100% monitoring ability. This has really helped us to manage all processes as well as the process between complaining parties and responding parties.
We can now provide a technological support service in a new sphere, with a new style, all thanks to next4biz. Now when we receive a call, we attempt to resolve the issue at hand both promptly and in accordance with our internal system. next4biz has granted us the competence to provide a flexible, easily integrated and reportable structure to all our customers. next4biz can measure the infrastructure of different types of customers in order for them to be managed from one single center.
next4biz has assisted us in managing all the many different demands received from our customers via their notification management process, which we effectively use to direct inventory management and maintenance contract scopes.
Alternatif Bank
Tanol Turkoglu
next4biz's interface and workflows can be designed for business units, regardless of IT. Thus, the workload of IT is decreasing. It is integrated with banking systems; we can use all information in the customer's bank from complaints management. We do not have to go from one screen to another. We can design hundreds of processes in a single platform integrated with each other.
Customers
next4biz is choosen by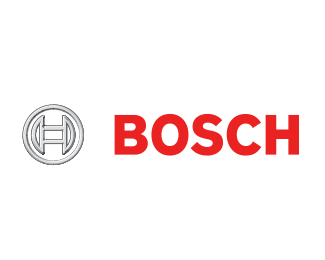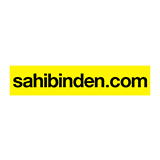 Blogs
Read more about our innovative solutions and success stories.
This site uses local and third party cookies, that help us to provide and improve our services. Deactivation of the cookies is possible by disabling them via your browser settings. In this case, functionalities and usage of the site may not work properly. If you want to find out more, you may access our privacy policy, defining acknowledgement for how gathered data is used. Unless you change the cookie settings, we will consider your acceptance and consent for the cookies.