Digital Behavior Tracking
You may know your customer's gender, age, credit line, last 10 purchases. These are traditional information that reflects their physical appearance.
Humans are digital being in this era, therefore, you need to be aware of their digital behaviors.
You need to know if they visit your web pages and which links they clicked.
How did they react to your latest email campaign?
Does your email has been read, if yes, when?
Would you call the prospect if you knew that a minute ago he downloaded or viewed your proposal?
Do your customers read your campaigns, emails, click the links? Get instant notification and run a business rule when they read your proposal or when they visit your web pages or when they click any of your contents.
Track Your Email Campaigns
Who read your emails, who clicked a content?
What are the statistics, what is the click and read ratios?
Which days or hours prospects read campaign emails?
How the sector, title or other segmentation affect the CTR?
In B2B case, you can get an idea of Company Digital Behaviors

Track Your Web Site Campaigns
Who visited your web pages, from where is he coming?
Who clicked which links in your web pages?
Who accepted to join the campaign?
Know Your Prospects Much Better
Which pages have this person visited since when?
Which links in your web did this person clicked?
Which of your emails did this person read? Which links did he click?
Did she/he read your proposal, contract etc? When?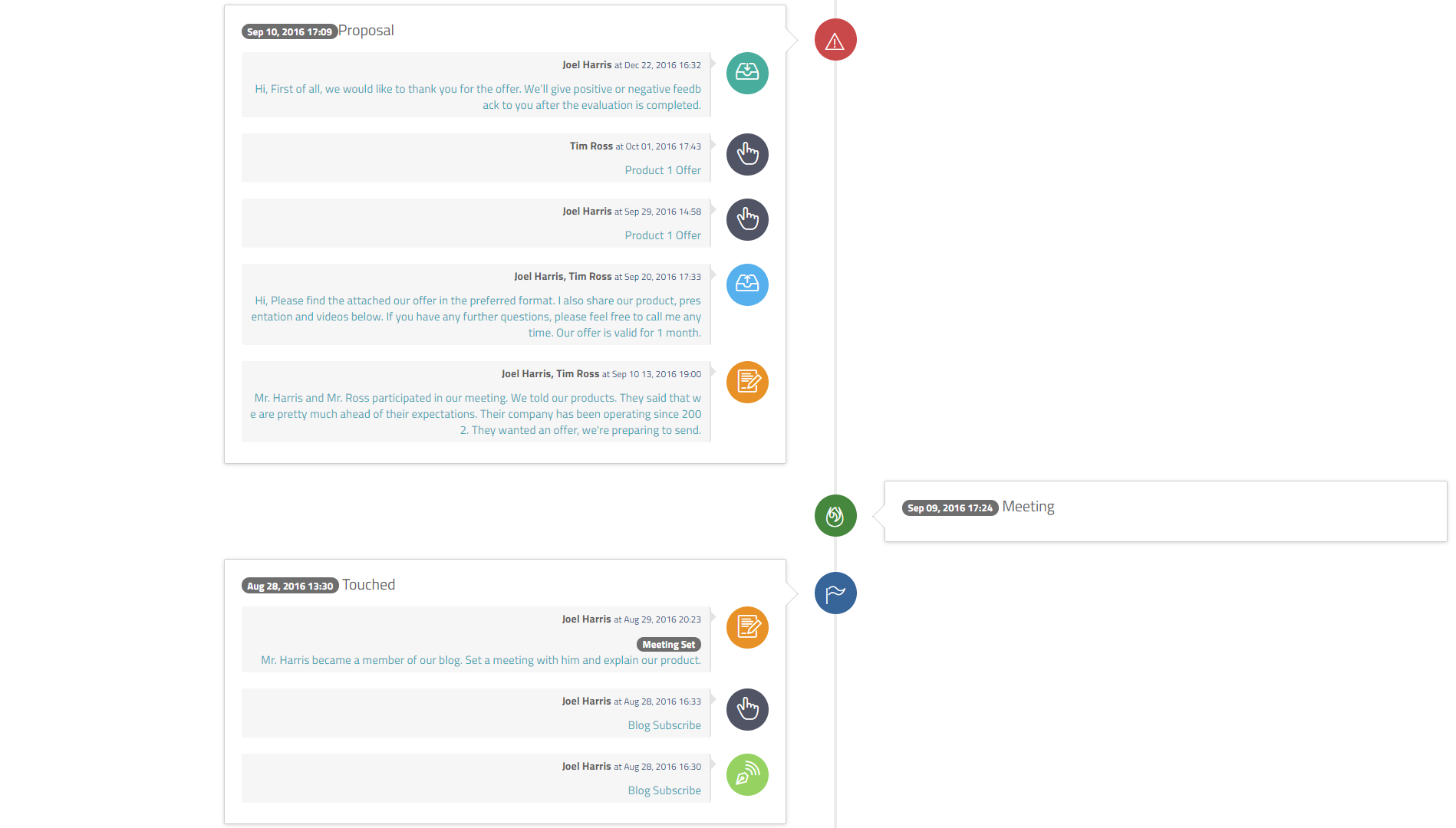 How can I get?
To learn more about the next4biz and the features, contact us.