What Is CRM?
CRM (Customer Relationship Management) is a management approach involving strategic and behavioral aspects, which organizations use to manage their continuous interaction with customers. The term "CRM" goes hand in hand with the idea of CRM systems – a piece of software that facilitates CRM implementation. Thus, customer relationship management systems represent the technological solution aspect of the CRM approach.
What Is Customer Relationship Management?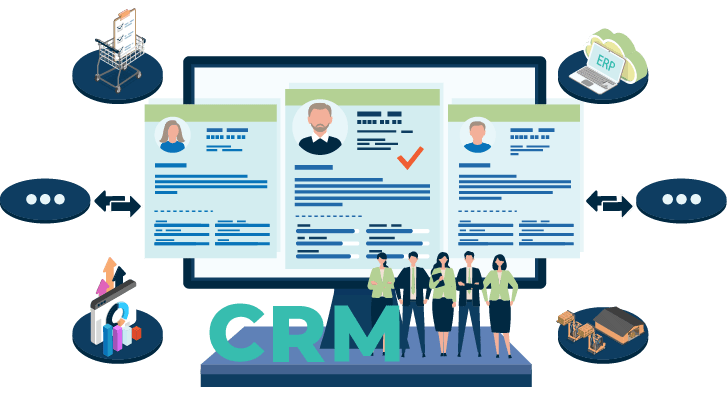 CRM often involves three aspects:
CRM as a Technology: A technology product that promotes digitalization and records, describes, reports, and analyzes all interactions between a business and its customers. Also called a customer relationship management program, software, system, or solution.

CRM as a Strategy: A management approach that a business develops and implements to manage its relations with potential and existing customers.

CRM as a Process: A sequence of efforts carried out by a business to manage and improve its interactions with customers.
Below are several dictionary definitions of Customer Relationship Management:
1. A management approach that enables the company to establish long-term relationships with its potential and existing customers. (McKinsey & Co)
2. A strategic approach that aims to maximize an organization's communication with its customers. (Philip Kotler)
3. A business strategy and philosophy supported by technology, business processes, and rules that aim to provide mutual benefit by communicating and interacting with the customer in a manner that establishes trust and transparency. (Paul Greenberg)
4. An approach to understanding and influencing customer behavior with communication tools to acquire new customers, retain existing customers, gain loyalty and increase profitability. (Ronald S. Swift)
A CRM program helps promote the discovery of leads, which are essential in ensuring the continued existence of a business, strengthening the bond with existing customers, and regaining lost customers via end-to-end design and management of all marketing, sales, and after-sales services. It encourages organizations to become not only customer-oriented, but customer-centric. In this vein, next4biz CRM helps optimize your marketing and sales management and responds to your needs with customer- and solution-oriented approaches.
A CRM system gathers customer interaction across all communication channels in one place and continuously improves customer service by enabling central management of all customer data, improving the overall customer experience, ensuring customer satisfaction, and retaining customers. In doing so, CRM enables businesses of all sizes to grow and profit.
Who Is the Customer for a CRM Program?
We all know the saying "the customer is always right." This mentality is especially championed by small and medium-sized enterprises (SMEs). But why are customers indispensable? Who is the customer? In the early 1900s, the term "customer" referred simply to a buyer who bought a certain product or service and paid a certain amount in return. Over time, this definition has changed from merely "purchaser" to "end user." Even though "customer" is still often defined as a person who buys a product or service, this concept should now be considered from a much broader perspective. If we consider all real and legal persons targeted by organizations as customers, we can list different customer types for different businesses as follows:
Citizens for public institutions

Townspeople for municipalities

Patients for hospitals

Students and parents for schools and educational institutions

Volunteers for NGOs

Subscribers for fixed-term products and services, such as energy companies, newspapers, and magazines

Members for organizations that require membership, such as e-commerce companies and associations

Users for apps

Passengers for transport companies

Guests for hotels and similar service organizations

Employees for organizations/companies
Why Do Businesses Use CRM Systems?
CRM is the key to the sustainable commercial success of a business. The biggest reason for this is that CRM enables businesses to increase their sales and continuously improve their customer experience.
Whether you are focused on corporate marketing targeting other companies and organizations (B2B) or selling products and services to end consumers (B2C), every business now automates and digitalizes its customer experience with CRM programs. In fact, a CRM system is indispensable for businesses that operate with the new B2B2C business model, which appeals to both organizations and end users. In short, a CRM program is the backbone of a business, especially for e-commerce platforms such as marketplace applications.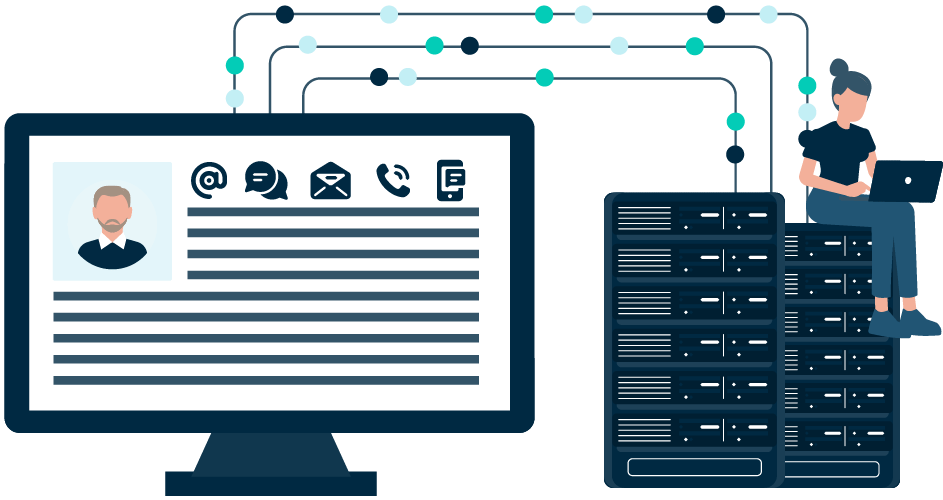 CRM enables a business to deepen its relationships with customers, suppliers, stakeholders, and business partners. Establishing good relationships across your network and monitoring the behavior of potential and existing customers is crucial for customer acquisition and retention, and these are the main functions of a CRM program. All customer interactions can be accessed from a single point that can be customized for your organization, enabling you to see a specific customer's history, including orders, requests, service records, complaints, and much more.
Every company needs a viable strategy to ensure business sustainability and stride confidently into the future. Hence, for visionary businesses, CRM is vital. Additionally, with today's widespread use of cloud-based CRM, businesses of all sizes can easily take advantage of this technology. A dentist, for instance, can utilize CRM to improve their interactions and communications with patients. Similarly, a logistics company can make use of CRM to streamline their operations across a wide regional network, as can an international telecom operator that has millions of customers.
What Are the Benefits of a CRM Program?
CRM Increases Sales: CRM makes it easier to create, implement, and manage a sales process. Automating sales and marketing tasks and presenting analyzable sales data leads to increased sales and efficiency. Presenting the right offer to the right customer at the right time boosts sales even further.
CRM Ensures Customer Retention: Retention rates are the most important criteria for a company's commercial success; loss of customers is the biggest obstacle to business growth. CRM tools increase customer retention by offering permanent solutions to customers' problems. Customer life cycle analyses and root cause analyses of problems help identify areas of improvement to create permanent solutions.
CRM Promotes Efficiency: Managing all major daily marketing and sales activities from a single point facilitates collaboration between internal and external teams. It also enhances coordination for all tasks performed within the project management discipline. Task-oriented analyses help produce deep insights into the company's way of doing business and contribute to the continuous optimization of business processes.
CRM Improves Customer Experience: A CRM system collects and manages all customer information to profile every individual with whom an interaction occurs. Customer data from all sources and communication channels are consolidated on the system, making it possible to analyze customer behavior. This enables you to really get to know your customers; manage all sales, marketing, and after-sales activities; and define and continuously improve all steps to strengthen customer loyalty.
CRM Simplifies Sharing of Knowledge: Miscommunication caused by lack of information, whether with customers or employees, leads to wasted time and damaged reputation. The information tools of CRM systems provide easy access to information and help create a collaborative corporate culture. Communication with team members and customers becomes smoother and more transparent.
CRM Improves Transparency: CRM offers more transparency by recording all tasks related to customer issues and defining the responsibilities of everyone involved. A corporate platform where all activities from sales to customer service are managed and monitored encourages collaboration and visible performance measurement and management.
CRM systems make life easier. They are critical to the survival and growth of businesses. Today, the vast majority of sales organizations around the world use CRM for various operational reasons. However, CRM applications are now preferred for more strategic functions, such as customer retention, especially considering digital transformation processes.
High-performing teams use CRM to automate a significant portion of their sales and marketing activities. Thanks to functions such as marketing automation, CRM programs seamlessly perform many heavy-workload tasks using artificial intelligence. CRM programs also enrich the customer experience by integrating customer interactions across all communication channels in today's omnichannel communication landscape.
Seamless collaboration between the marketing and sales teams is now more critical than ever. CRM software is the perfect solution to help organizations achieve this goal, as it paves the way for users and stakeholders to communicate more effectively and transparently. Perhaps most importantly, innovative CRM solutions like next4biz enable rapidly growing sales teams to manage complex workflows. CRM software facilitates the orchestration of your team, maximizes efficiency, and eliminates unnecessary workloads.
What Does a CRM Program Do?
A CRM program enables businesses to consolidate customer data. Instead of preparing separate customer data tables for different units and departments, the organization can use deduplicated and consistent customer data via a centralized CRM software. This facilitates the management of up-to-date and accurate customer data from a single point. In cases where more than one unit or employee interacts with the same customer, CRM ensures that each user is informed regularly and simultaneously for the entire interaction.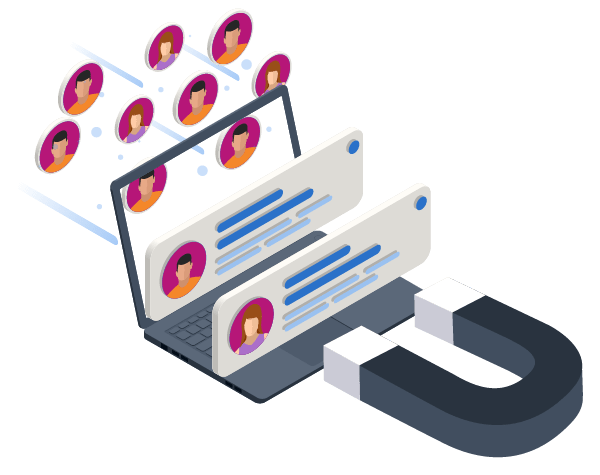 CRM programs are the key to following
the digital footprints
of customers and creating meaningful and valuable business results in the face of modern, rapidly digitalizing interactions. In fact, the secret to carrying out large marketing operations with smaller teams is CRM's AI-powered automation features, which are based on business rules.
When you set up a particular business rule, the CRM system automatically performs various marketing activities for you whenever certain events occur.
For the sales, marketing, and customer service teams to smoothly carry out their daily tasks, a CRM system enables the central management of task assignments and performance tracking for users inside and outside the organization.
With their sales and opportunity management features, CRM programs stand out as the key solutions for defining different types of sales processes and monitoring them end-to-end. CRM allows for the step-by-step following and reporting of those responsible for a sales opportunity, the current step of that opportunity, the sales probability data, the required actions to take the opportunity to the next step, and the sales potential.
It's clear that CRM is the best technological asset companies can invest in. The ever-increasing importance of cloud CRM systems and the ease with which CRMs can be integrated with other business applications leads to reduced costs and the ability to monitor all workflows, which ultimately generates more sales.
In general, CRM systems are designed to facilitate and improve customer interaction, sales, and marketing campaigns. This is achieved by enhancing efficiency, automating tasks, and analyzing data in customer service workflows and sales processes. A strong CRM strategy brings an "all-in-one" solution for managing customer engagement across all touchpoints of sales, marketing, and customer service teams. It helps monitor potential and existing customers, customer needs, quotes, and customer re-engagement processes from a single point, optimize product/service websites, and boost the effectiveness of advertising campaigns.
This change improves the mechanism behind business management and significantly increases brand awareness among your customer base and even wider audiences.
Features such as data monitoring and business-rule-based marketing automation stand out as the biggest advantages of CRM platforms today. Moreover, modern machine learning technology enables AI to carry out some intensive operational work that would otherwise be undertaken by human personnel. This saves time and empowers the company's human capital to create more added value in the strategic functions.
Which Key Features Should a CRM Software Have?
What Are the Customer Information Management Features of CRM?
CRM software should collect customer data from all available systems, deduplicate it with simple customer-based algorithms, and make it accessible for company users in different functions. Smart algorithms enable the consolidation of different information from different sources and communication channels, helping create a more refined customer database and preventing redundant data due to incorrect duplication.
Company-based customer cards (B2B) and person-based customer cards (B2C) should be usable individually or collectively. If there are changes to a customer's profile information, the user should be able to easily add new data fields to the customer card without requiring any technical support. Users should also have the means to create tags specific to sales channels that define the unique characteristics of each customer and assign these tags individually or collectively. This facilitates the creation of an unlimited number of micro-segments and the defining of customized datasets, which are required for hyper-personalization. Users should be able to access all kinds of customer data depending on their level of authorization and utilize it in their jobs.
To help you embrace a holistic approach to customer relations, customer cards should allow you to:
track sales progress;
monitor interactions across all channels and manage customer communications;
follow up on customer-related tasks assigned to users;
view documents shared with customers;
take notes about customers;
examine customer survey results; and
fully monitor customers' digital behaviors.
Users should also be able to define custom datasets for customer cards and add inventory-type data such as orders, invoices, transactions, issues, and service requests. All data added should be automatically usable in analyses and reports without any further effort.
What Are CRM's Marketing Management Features?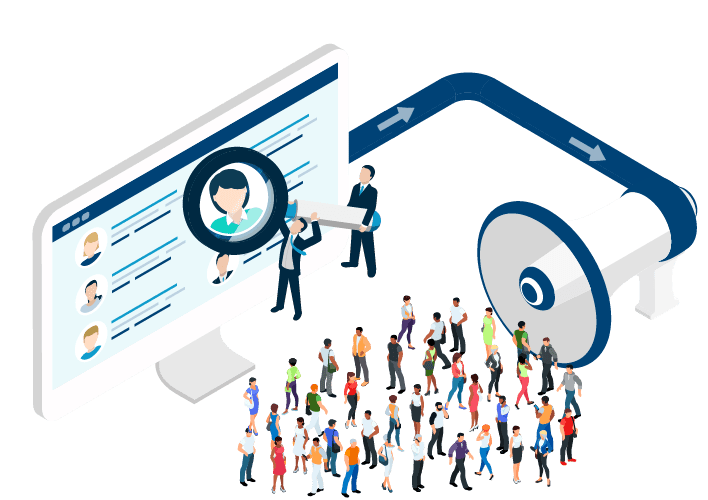 Marketing professionals often have their own unique methods when it comes to getting things done. Marketing is the primary business function that promotes and represents the company in the market; the marketing capabilities of CRM should therefore facilitate this front-line responsibility. A CRM system should offer the ability to manage customer communication and facilitate all marketing campaigns aimed at increasing leads, strengthening brand recognition, improving sales opportunities, and boosting customer loyalty. CRM's most basic marketing features include creating marketing campaigns and automating them across channels, tracking read/unread email statuses, acquiring statistics on clickthrough rates, and creating A/B tests to determine how customers access webpages.
A marketing CRM should be able to report on when leads visit your website, the links they click, and the type of personal information they share on a form. Being able to perform dynamic marketing segmentation facilitates the creation of customized campaigns that will make you the top-of-mind brand for potential customers.
Users should also be able to determine custom target audiences for campaigns on a single platform, design special content for these audiences across all communication channels, and report the results by implementing the campaigns through the defined channels without requiring different solutions and software.
The system should have an automation feature that can take action automatically when a certain event is triggered depending on a business rule. For instance, the following steps should be automated:
Assigning a "call" task to your salesperson when a customer opens a quote email

Displaying a renewal pop-up when the customer visits the webpage 10 days before the contract renewal period

Sending personalized congratulatory messages for recurring events, such as birthdays or membership anniversaries

Sending special text messages to customers who, for example: click on the promotion page of a new product, have more than 10 years of experience in the finance industry, have placed at least two orders from your e-commerce site in the last three months, have a customer lifetime value of over 1450, and have an NPS score of 8+

Sending an automatic online meeting invitation when your customer fills in the membership form on your webpage

Sending each customer a message inviting them to the nearest store when they click on the promotion page for a new product

Creating a special landing page for customers in the contract phase

Triggering an SMS or push notification to the customer when an email sent to the customer cannot be delivered

Displaying a special message/suggestion when a custom value in a specific customer data field changes
What Are CRM's Sales Management Features?
CRM programs are designed to sell a product or service. However, some CRM solutions focus specifically on sales. These sales-oriented CRMs have very powerful tools for shortening sales processes and increasing closing rates and sales efficiency.
A sales-oriented CRM program offers the ability to manage leads, sales processes, and sales teams. It allows you to build a sales pipeline, track leads, and significantly increase your awareness of sales opportunities. Sales workflows can be streamlined and any customer interaction can be managed on a single platform.
Of course, having an "all-in-one" CRM for sales, marketing, and customer service and being able to manage everything effectively in one place is the best possible solution. This includes managing leads, contacts, and opportunities, as well as customer profiles, quotes, and marketing communication campaigns. CRM's sales management features identify where a customer is in the sales cycle and allow you to motivate them to the next sales step with personalized information. Additionally, opportunity management features help you track sales step-by-step to ensure that you make the right suggestion to the right customer at the right time.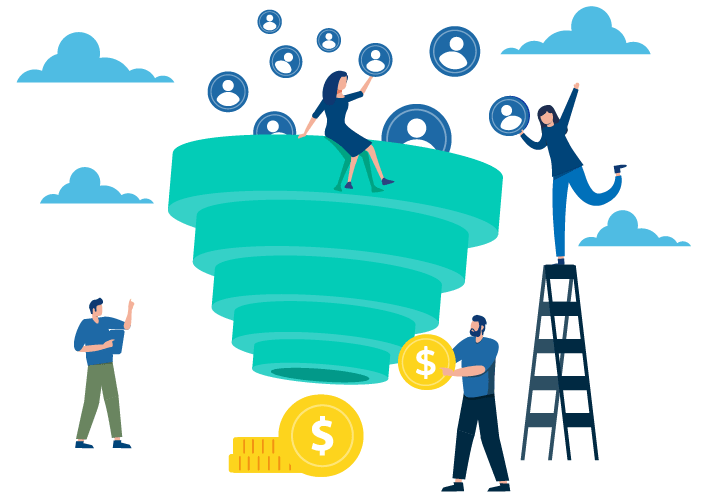 Account management is another key feature of sales management. This includes the digital behaviors of customers; documents such as presentations, catalogs, quotes, and contracts shared with the customer; payment collection status; and special tags that help distinguish individual customers, which can be managed on customer account cards.
Intermediary performance monitoring tools are also very useful for evaluating and encouraging your team, making arrangements for teammates, and scheduling slow and busy periods.
Users should be able to define a large number of individual and corporate sales processes and to easily manage sales steps by connecting them to sales activities and monitoring the relevant sales channel and agent. Moreover, in sales and opportunity management processes, it should be simple to add data fields specific to each opportunity at any time and to track all necessary sales information from a single point. Each salesperson should be able to monitor their assigned opportunities step by step on a single dashboard, and the sales manager should be able to smoothly follow the opportunities of all salespeople in a single interface.
The lead conversion probability of each sales process step should be automatically calculated and reported according to different pricing models. This will allow for more realistic sales turnover estimations.
What Are CRM's After-Sales Customer Service Management Features?
CRM integrates and categorizes customer issues from all communication channels with customer service management features, provides end-to-end solutions with defined processes depending on service level objectives, and automatically informs all parties involved in the solution process step by step. It also notifies sales and marketing functions of any reported or resolved issues.
ATTRACTING A NEW CUSTOMER IS 6–7 TIMES MORE EXPENSIVE THAN RETAINING ONE.
Marketplace competition is fierce, and customer service is now more important than ever. Against the backdrop of a radical paradigm shift in business management, CRM software now offers the opportunity to manage sales, marketing, and customer service in one solution. The intertwined and customer-centric management of these three main business functions helps build a customer-oriented corporate culture and allows businesses to seamlessly monitor the entire customer experience journey. This integrated structure provides a unified customer database and increases team collaboration and issue resolution efficiency, ultimately improving customer satisfaction and loyalty. Ease of access to all customer data offers permanent ways to create faster and smarter solutions for customer demands.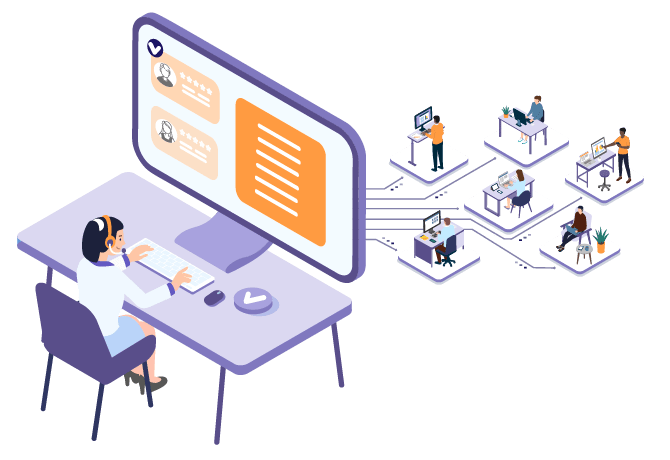 The most critical function of a customer-service-oriented CRM is to provide customers with a true omnichannel experience. This requires more than listening to customers from multiple communication channels (e.g., email, chat, social media, call center, complaint sites, etc.); all issues from these channels should be integrated on a per-customer basis and managed simultaneously as if via a single channel. In other words, if a customer calls the call center immediately following a chat with an employee in a different department, the customer service agent greeting the customer must be aware of that conversation and conduct the call accordingly.

An ideal CRM system grants all personnel instant access to information concerning the customer's company/brand interaction history from all communication channels. This leads to faster solutions and increased customer satisfaction, directly lowers customer churn, and increases reacquisition rates as well as profitability.
"A 5% INCREASE IN CUSTOMER LOYALTY INCREASES COMPANY REVENUE FROM 25% TO 85%." – Frederick F. Reichheld (The Loyalty Effect)
It is critical for a customer-service-oriented CRM to have a categorical infrastructure. Each customer issue should be categorized by subject, recorded in the CRM, and resolved based on the corporate resolution processes and service level agreement (SLA) created specifically for these categories. Due to the natural increase in the number of customer issues in all industries and the unique difficulties and constraints of customer service offered at level 1, there is a significant risk of customer issues being miscategorized. Fortunately, CRM software can eliminate this risk using artificial intelligence. In fact, for categories with established solutions, the artificial intelligence module should automatically categorize issues without requiring human support. The module can fetch the solution, forward it to the customer, and resolve the issue, and then create, categorize, and analyze a record of the customer issue – all without human touch.
Another key CRM feature used for customer service is the ability to manage customer issues with defined processes based on category. These processes should facilitate the definition of workflows for each type of issue, and the issue should be managed automatically in line with these steps. In doing so:
1.The issue resolution process is automated using workflows
2.Issues are transformed into small, meaningful tasks by defining each step for each individual
3.The resolution process is monitored systematically depending on the service level objectives
4.In case of delays, the responsibility for resolving an issue is assigned to a senior manager based on the escalation chain
5.Performance becomes measurable and reportable
6.Issue details enable the transparent monitoring of durations, tasks, and those responsible
7.Business rules specific to workflows can be defined, as can subsequent conditional workflows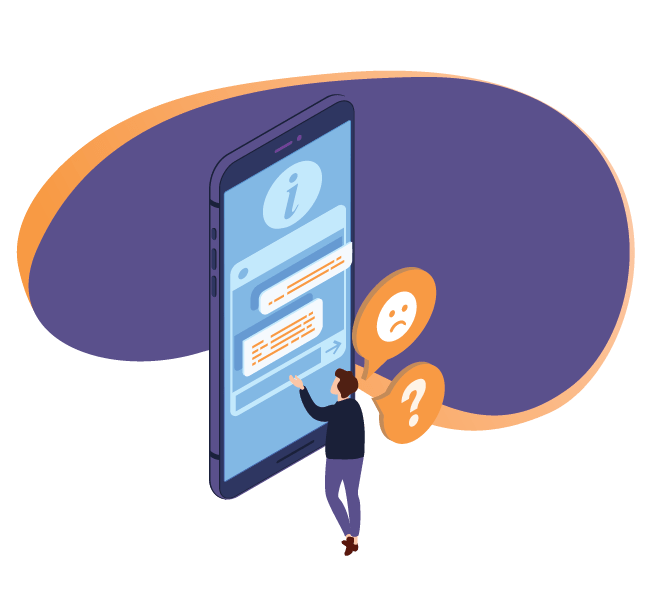 A customer relationship management system should make life easier for users, especially for customer service purposes. For instance, call center agents should be able to benefit from the Knowledge Base, which they can utilize to easily find answers to customer questions concerning the company's products and services.

Another version of this reference point, which can be enriched with each resolved issue, should be offered to customers through the self-service portal that they can access from the company's website. Before logging an issue with the self-service portal or calling the call center, customers should be able to search for answers to their questions in the Knowledge Base on the company's website, without having to log an issue with text or images in the Q&A form.
The self-service portal is one of today's most popular service points in the field of customer service management. From this portal, customers may log issues, just like a CRM user would, by filling in data fields that can be customized based on categories. This portal also enables customers to track issue progress, ensuring they do not have to rely on the call center to monitor their issues.
While all of these features are incredibly important to the business, if you were to ask us what the lifeblood of a CRM program is, we would say the automatic notification feature with customizable template messages. This feature helps customers and users track the status and progress of issues.
Another must-have customer relationship management software feature that stands out in customer service management is agent scripting, which is used primarily to manage the customer interactions of call center personnel. This feature enables the preparation of separate scripts on the user page for each category, which are explained step by step for the agent's convenience. The explanation that the agent should give to the customer or the questions to be asked change on the screen in real time as the customer answers the agent's questions.
What Are CRM's Task Management Features?
With a CRM system, all tasks related to sales, marketing, and customer service are managed on a single platform with strong coordination and collaboration. The tasks in various task groups can be assigned to users, monitored, tagged, and reported. Notes, documents, or comments regarding these tasks are added to task details. The assigned user and followers are notified of changes made to tasks via an automated email.
Thanks to CRM software, companies can manage all customer-related work on a digital dashboard within task disciplines while also measuring, monitoring, and reporting on performance.
What Are CRM's Reporting and Analysis Features?
The end-to-end management of all customer-related work on a single customer relationship management platform enables monitoring, reporting, and analyzing of performance outputs. The reporting and dashboard layer of CRM makes ready-to-use dashboards available to the sales, marketing, and customer service teams so that they can track industry-standard key performance indicators (KPIs) through charts or graphics. Basic operational reports facilitate more in-depth analyses. With customizable reports, organizations may perform ad-hoc analyses or evaluations according to their needs.
The most distinctive CRM reporting feature is that, when added to any module of the CRM, new data fields can be used in the reporting layer and included in the reports without requiring a custom definition or technical support. To ensure the easy analysis of reports, the ability to drill down into the details is another essential factor to consider. Additionally, these reports can be exported when necessary and can be easily integrated with whatever reporting application the organization is currently using.
What Are CRM's Design and Adaptation Features?
Sales, marketing, and customer service represent the most dynamic and vital functions of a business because they are in direct contact with customers and represent the organization/brand on the market. Thus, truly agile business management requires that the customer relationship management system on which these vital functions are managed can be easily updated at any time according to the constantly evolving customer expectations and market trends. Users should not have to waste time and allocate an additional budget to ensure compatibility between the CRM software and the organization's existing infrastructure, or be constantly adapting and updating it.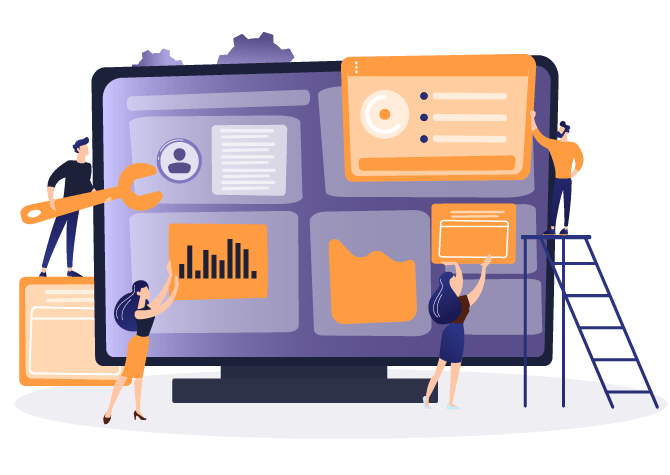 Employees who receive key user training for customer relationship management software should easily be able to make any desired adaptation themselves without requiring technical support, code knowledge, or consultancy from the CRM provider. A CRM software with a no-code design can achieve this. This way, the existing IT resources of the organization can focus on their main tasks, and there is no need to spend additional time or resources on CRM management. The savings in this area alone prove that CRM is one of today's wisest business investments.
The competitive advantages afforded by this no-code technology should also be emphasized. To keep up with today's dizzying pace of change, organizations must either endure very high costs or stay one step ahead by utilizing smart customer relationship management solutions with a no-code, cloud-based infrastructure.
What Are CRM's Compliance Features?
Customer rights and customer information security are secured by international standards. The GDPR (General Data Protection Regulation) in all European Union countries and the LPPD (Law on the Protection of Personal Data) in Turkey give organizations and individuals responsibilities in many areas to maintain the protection and security of customers' personal data. A customer relationship management program must comply with the security standards stipulated by the laws.
Next4biz CRM is completely aligned with GDPR, CCPA and LPPD regulations. Through data centers in the EU, US and Turkey, personal data is stored and processed in the privacy region of your country.

In addition to the legal obligations, a CRM program must also comply with international standards for personal data security in accordance with the BS 10012 Personal Information Management System and ISO 27701 Privacy Information Management System. For a cloud-based CRM program, the ISO 27001 Privacy Information Management System and the operation of the data center according to international standards should be key considerations.
Additionally, customer relationship management solutions, especially those used in customer service management, should fully comply with the ISO 10002 Customer Satisfaction Quality Standards, which is the most important international standard in this field.
What Are CRM's Integration Features?
The more advanced the integration capability of a CRM system is, the more comfortably the organization can manage all the work on a single screen. Integration flexibility is a must-have feature of CRM software. Integrating with applications such as the ones listed below makes it easy to manage the entire interaction network with the customer and perform all tasks on a single screen through bilateral integrations with all the other corporate systems.
Communication Channels Integration:
Call center applications (Alotech, 3CX, Avaya, Interactive Intelligence, Genesys, etc.)

Email services

Social media management applications

Complaint sites

Application platforms (App Store, Play Store, etc.)

Instant messaging applications (WhatsApp, etc.)

Live chat/chat bot applications

Webpages




…


Business Systems Integration:

ERP: Enterprise resource planning applications

CRM: Customer relationship management applications

LDAP: Authentication applications

SSO: Single sign-on applications

HRM: Human resource management applications

BPM: Business process management

BI: Business intelligence and reporting applications

MES: Manufacturing execution system

PLM: Product lifecycle management practices

RPA: Robotic process automation applications

SCM: Supply chain management applications

EAM: Enterprise asset management applications


…
When Should You Start Using CRM Software?
Most start-ups and small businesses start by communicating with leads via face-to-face interactions, email, or phone, while keeping their list of customers in a spreadsheet. This method may suffice when you're just getting started, but will quickly become unwieldy. For a company that wants to institutionalize and expand its business, it will soon become impossible to monitor customer-related processes with these conventional methods. Additionally, storing your customers' data on different platforms causes inconsistencies. Sometimes, skipping a change in records might result in the business missing out on a major opportunity, or the customers taking their business elsewhere. This is also detrimental to team performance. Creating all-around customer evaluations requires the consolidation of data from different touchpoints. For instance, if the sales team's note concerning a customer's billing expectations is not delivered to accounting in the right way and at the right time, the company may pay the price by losing the customer.
With conventional solutions, it is not possible to keep information up-to-date, integrate and intertwine it with corporate systems, follow the customer's digital footprints, and turn them into business results. All this can only be achieved with a CRM program.
CRM also reduces the business problems that employee dependency can create. Thanks to CRM records, the status of current opportunities is monitored instantly, and all communication and interaction activities are managed and monitored. The work of the sales team is checked and reported. CRM therefore eliminates potential risks in the sales and marketing process and keeps everything under record so that new teammates can manage a sale without losing sight of any details.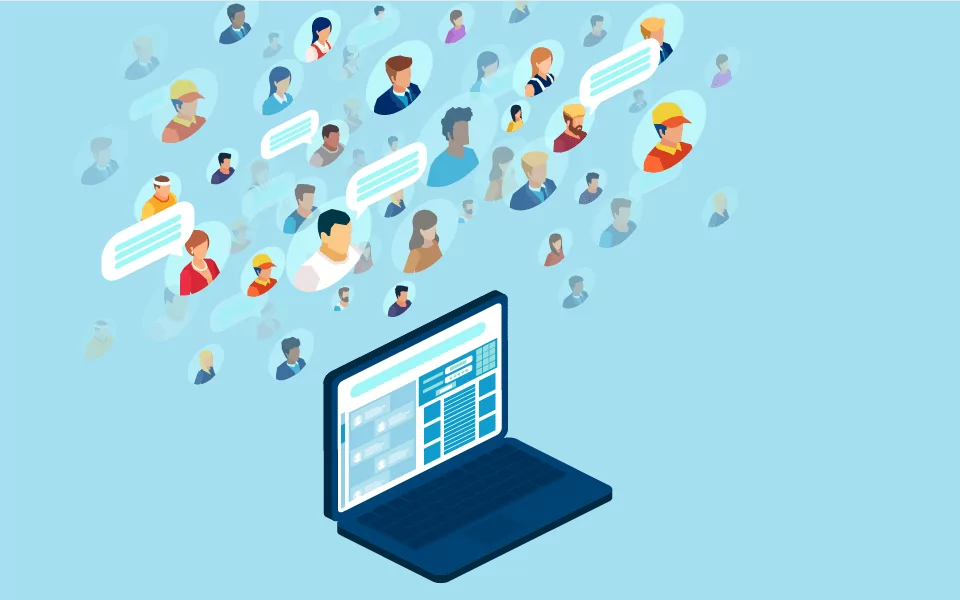 In short, the best time to start using CRM software is right now. While it's possible to manage without a CRM system for a while, it is better to start using one as soon as possible than to wait for problems to grow and worsen.
Why Should You Choose Cloud-Based CRM Software?
Though CRM software has been around since the 1980s, it first began to evolve into the cloud-based systems we know today in the early 2000s. Since their emergence, CRMs have evolved from digital recording systems to fully mobile, cloud-based systems that can integrate with hundreds of different applications and software. They save time, increase efficiency, reduce operational errors, and accelerate the sales process. CRMs store tons of information, including basic contact information and customer records. When a customer visits your company's website, reads an email, or interacts with the business, the corresponding data can be monitored down to the smallest detail. Plus, thanks to integration with the cloud, CRM can be securely accessed from anywhere with internet access, meeting the requirements of today's remote or hybrid working models and enabling effective coordination with all teammates around the world.
In addition to ease of access, cloud-based CRM systems offer many software management benefits, such as data backup, secure data storage, system and service continuity, and keeping the application up-to-date.
Which Performance Criteria Can Be Measured with a CRM System?
The health of an organization should be evaluated in the most objective way possible regarding certain basic performance criteria. A CRM system can give this information and help the organization achieve sustainable commercial success. Below are some of the factors that CRM can track:
Service level realization rate

Average issue resolution time

Average waiting time

Customer satisfaction rate

First contact response rate

Lead conversion rate

Missed sale rate in the sales phase

New net income

Customer lifetime value

Consent-based emailing list growth rate

Customer's lifetime average in the sales phase

Average opportunity process lifetime

Opportunity conversion rate

Upselling rate

Customer loss rate

Customer acquisition cost

Campaign message read rate

Clickthrough rate

Campaign turnover impact rate

Net promoter score
How to Choose the Right CRM?
Choosing the right CRM program depends on a number of factors:
Product Features: The product's features should meet the business needs of today and tomorrow and constantly update itself.
Adaptation and Customization: Technical teams, consultancy, and technical knowledge should not be required to adapt or update the software to reflect current business needs.
Scalability: No usage or performance problems should occur as the sales, marketing, and customer service teams grow.
User Experience: User interfaces should be easily customizable and easy to understand, with a straightforward and simple interface architecture.
Technical Support: The product should come with high technical solution competence and strong support service.
Compliance with Legal Standards: The product should comply with local legal and international standards of the countries served.
Integration Flexibility: The product should easily integrate with other corporate applications.
What Can't CRM Do?
Customer relationship management programs have not been designed to support operational functions, such as production and resource planning, stock and storage management, and finance and accounting management. However, they can operate in integration with such systems.
At the same time, all sales, marketing, and customer service activities must be recorded in CRM for it to produce effective results. If a potential customer hasn't been recorded by users, if customer data has not been transferred to the CRM system, or if customer requests and questions have not been resolved in the CRM system, it will be less effective.
In the field of customer relationship management technologies, certain CRM software is used only for analytical data management while others are utilized to manage social media interactions. An all-in-one integrated CRM program such as next4biz offers end-to-end customer service management as well as key features such as sales and marketing automation, digital behavior analysis, digital campaign management, and opportunity management to help organizations manage their entire business more efficiently.
Which Business Functions Benefit from CRM?
The best part about customer relationship management software is that it is open to almost any organizational unit, from sales, marketing, and customer service to human resources, recruitment, and business development. A strong CRM software offers the most efficient way to manage any customer relationship.
Keeping all customer information in one place, recording and analyzing customer requests categorically, identifying sales opportunities, and managing digital marketing campaigns – these are just some of the features that CRM offers. Since CRM provides easy access to all kinds of customer information, it becomes much easier for users to collaborate on different processes and improve efficiency. Perhaps the most critical factor to consider when deciding on CRM software is that the software should be a suitable solution for businesses of all sizes, whether it's a one-man enterprise or an organization with thousands of employees.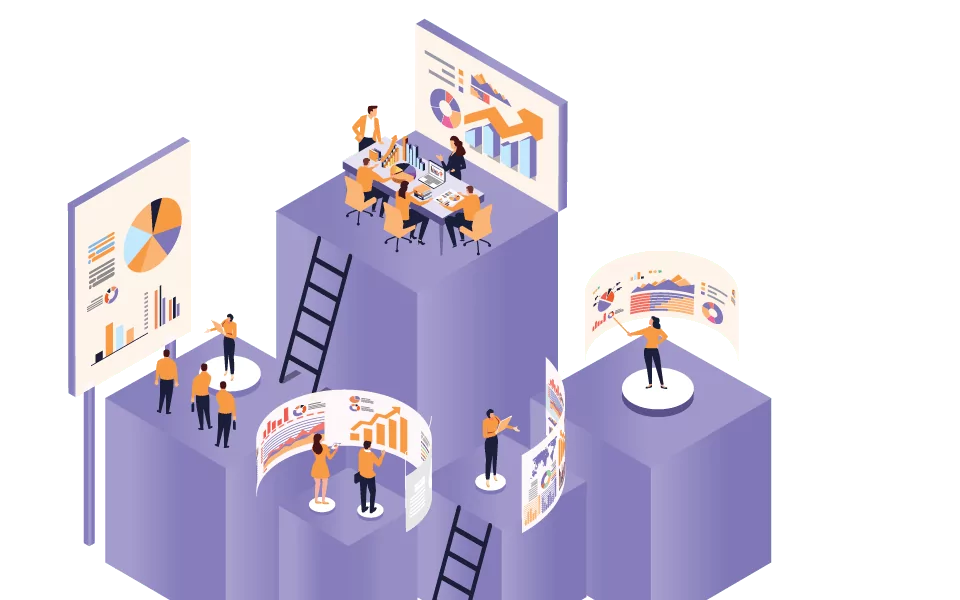 What Are the Benefits of Process-Based CRM?
The momentum of digital transformation makes the use of process-based CRM software an absolute necessity. The aim of process management is to optimize operational functions to enhance organizational efficiency and achieve goals. Process management, in the most general sense, is about creating workflows that define how, by whom, and in what sequence tasks will be performed; automating these flows with business rules; and operating, monitoring, reporting, and continuously optimizing the whole process.
Process-based customer relationship management software makes it easy for businesses to keep up with the pace of change and transformation. It reduces processing times by granting users instant access to all the important information they need. It ensures that all organizational elements work in harmony to continuously improve operational performance.
The tangible benefits of using process-oriented CRM in sales, marketing, and customer service can be condensed into the following categories:


Institutionalization: Clarifying job descriptions and areas of responsibility, digitizing and recording all information;
Transparency: Being able to clearly monitor who is doing what, at what step, and for how long;
Scalability: Reportability of all performance results;
Efficiency: Achieving more business results in a shorter time;
Flexibility: Accelerating the adaption to change;
Saving: Achieving cost optimization by way of identifying unnecessary workloads;
Convenience: Simplifying access to information;
Security: Managing data access and operating policies with digital control tools.