No-Code Design
Do you need business process design without having to code? With the no-code process design feature, next4biz offers a fully code-free solution for the entirety of process design.
Software applications have parameters to be set in the admin panel, but ideally you want the ability to change processes and interfaces without any IT intervention. This kind of flexibility will bring you the agility to adapt to changes and, in addition, reduce spending.
With next4biz, you can design and modify processes yourself without waiting for IT support, which means you don't need to design every single detail right away. Instead, you can continuously improve your processes. Therefore, you can implement immediately and have the results ready within a few weeks.
How to use the No-Code Process Design feature of next4biz
Any IT department, regardless of the company, always has a lengthy to-do list and hectic schedule. Don't put yourself in the queue of an overwhelmed IT department. next4biz gives you the opportunity to work without the IT team's help.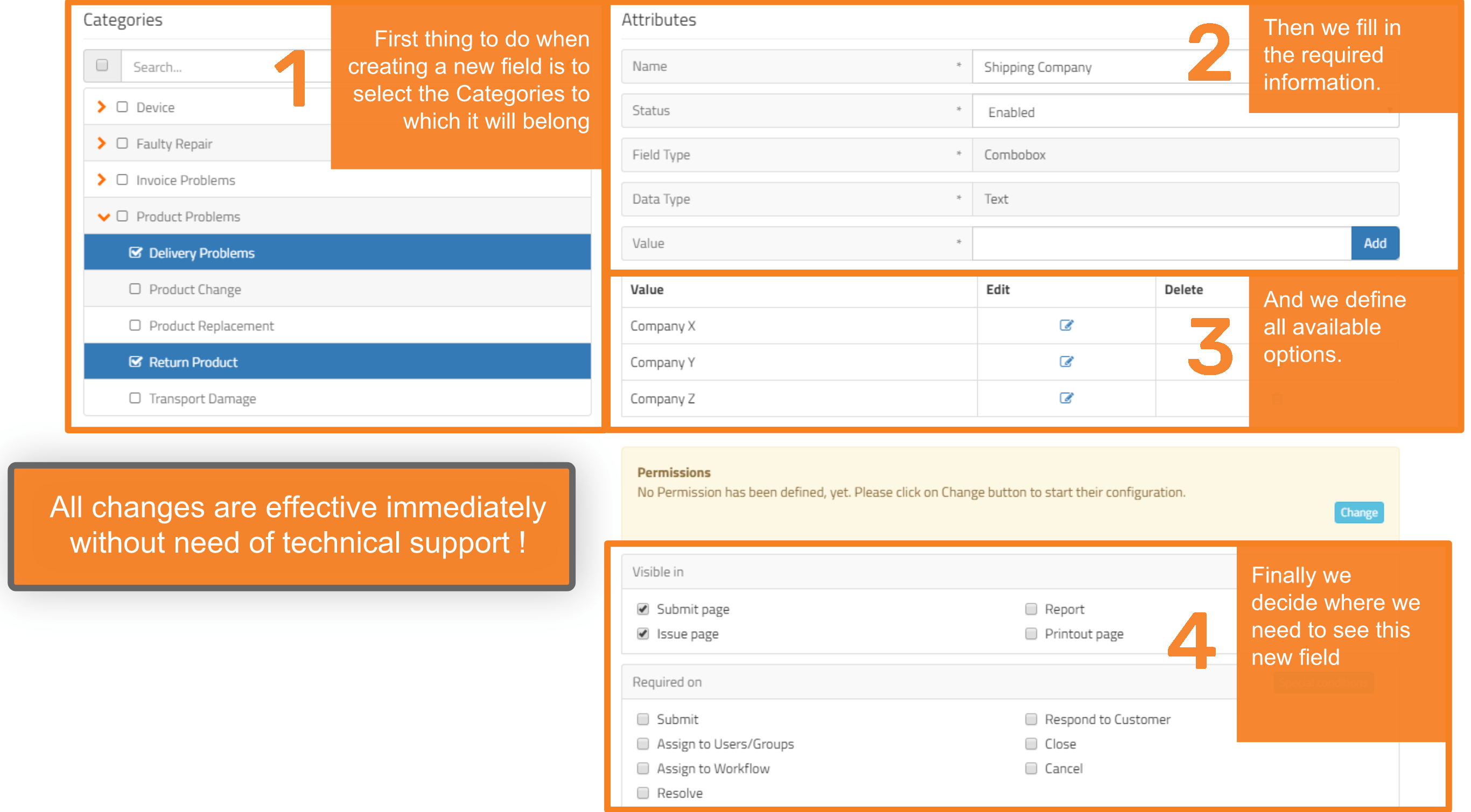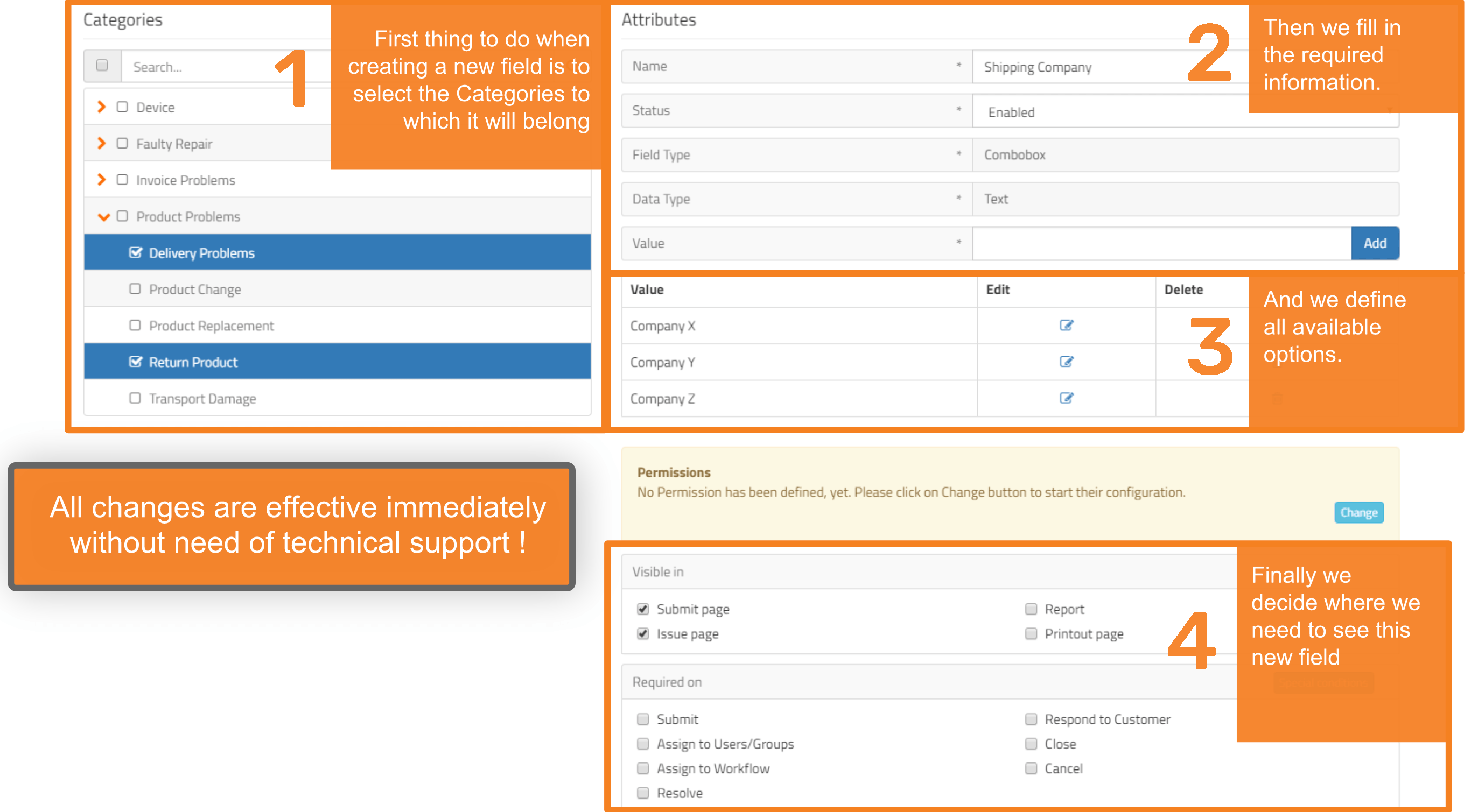 You can design the required processes to resolve customer complaints, respond to requests or manage any business issue. If you can describe what the process should be, then you can design interfaces and workflows by yourself using next4biz's easy-to-use tools. No coding, no technical support and no vendor consultancy needed.
What are the benefits of the next4biz No-Code Process Design?
Our no-code process design can help you deliver more successful workflows faster and more efficiently than ever. You can create everything you need without requiring any technical assistance!
More Agile with Less Budget
Create and modify interfaces, workflows, and business rules without writing codes
Never have to ask for support from technical teams or vendors
Save money on your budget


Design or Improve Any Component by Yourself
Design workflows so that tasks will flow through your departments and stakeholders step by step
Design interfaces and forms
Specify actions to be taken at every step
Specify SLA rules and escalation schemes
Define business rules to trigger a specific event when conditions are met
Define text and email notification rules
Modify definitions and specifications or add new ones whenever needed
Test the processes you've designed and then execute
How can I get started?
To learn more about the next4biz system and its features, contact us.