Process Driven Customer Service
In the digital era, the demands of business transformation, customer satisfaction and employee engagement require you to redesign all business processes from beginning to end.
Moreover, the traditional method of Business Process Management (BPM) has shifted. You need to adapt successfully to this rapidly changing business environment. As a business process management software, next4biz is designed to help organizations manage, orchestrate, and track end-to-end processes and simplify their operations in this business landscape.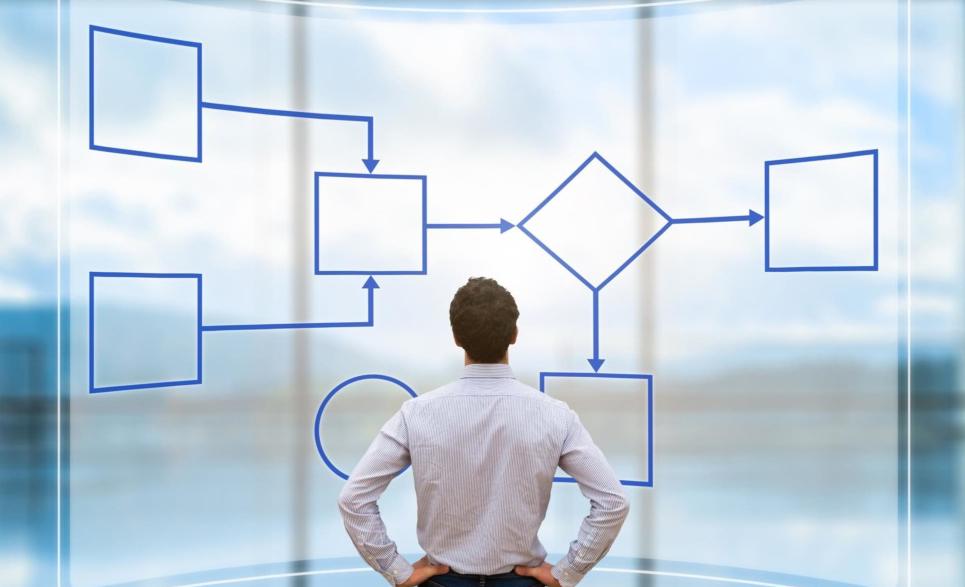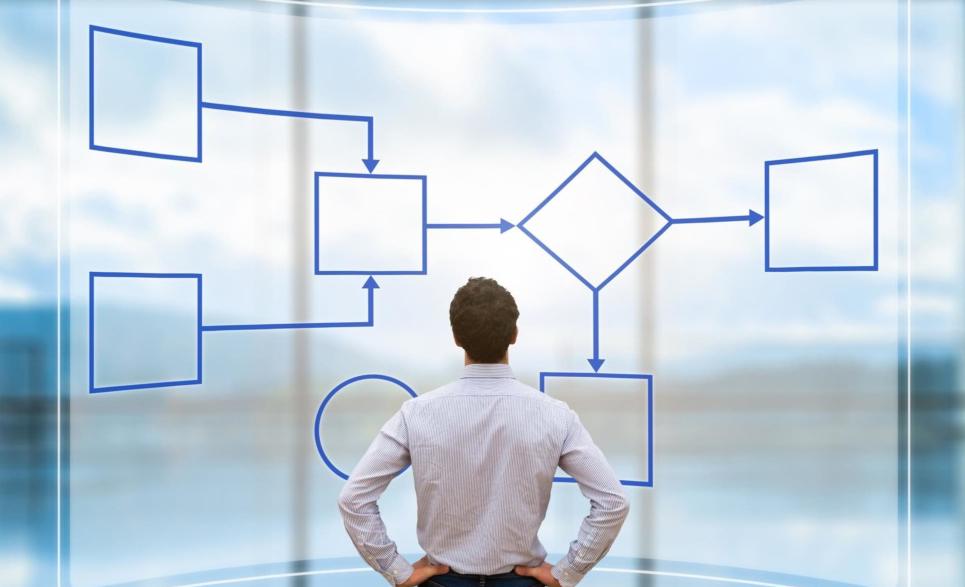 How to use the Process Management feature
The easy-to-use, cloud-based next4biz software is accessible to all stakeholders including those in your branches, shops, subsidiaries, partners, vendors, and suppliers. Processes can be executed by all employees from all departments in the organization, managers can truly own the sales process, and call center agents can see what's missing in terms of customer service.
Customization is also very easy with next4biz: with a few clicks, you can define different pages for every type of request. This flexibility allows you to collect all the information that your agent needs in order to manage issues faster and more efficiently. You can design and change workflows, data forms, SLA and escalation schemas that will be used during process executions.
next4biz provides functional tools to set your business rules. No coding is required to design forms, processes, workflows, business rules and SLA's. The user-friendly interface helps you to create or modify the business rules at any time, without developing a single line of code.


What are the benefits of the next4biz Process Management system?
You can design and modify processes yourself, without waiting for IT or vendor support. You also don't need to design every single detail right away; instead, you can continuously improve your processes. Therefore, you can implement immediately and have the results ready within a few weeks.
next4biz creates opportunities for you to design and transform business processes and optimize workflows. With the Process Management feature of next4biz, you are free to design all necessary steps to solve any type of problem and ensure the happiness of your customers through their journeys.
This feature enables companies to regulate business processes to be aligned with customer needs and supports managers in determining how to arrange, monitor and measure organization resources.
Get total visibility into your organization
Business Process Mapping is a key part of any process improvement strategy. Take the next step to improve your company's process mapping skills with next4biz.
View the entire lifecycle of executing and monitoring business processes
Participation from everyone: bring people and the whole system together, create value
Orchestrate, manage and monitor end-to-end operations
Increase efficiency, reduce costs and minimize errors
Drive and optimize business results
Automated Workflows
Do you want to improve your customer experience by automating manual processes? Take your business to the next level with next4biz's automated workflows.
One of the biggest challenges for today's businesses is staying digitally-savvy and customer-focused. Each customer issue needs special treatment, and various departments may have to be involved in the resolution sequence. So what should you do to improve satisfaction?
How to use the Automated Workflows of next4biz
Automated workflows are the key to achieving sustainable customer loyalty because they ensure that your service is consistent and help you to avoid reinventing the wheel. Resolving different types of issues may require different workflows and forms. next4biz enables you to associate predefined processes with issue categories and business rules. Therefore, whenever an issue is submitted, the corresponding workflows will be initiated automatically.
Additionally, next4biz allows you to design and modify different workflows by using a simple drag-and-drop feature for different types of processes or tasks. This enables you to create automated workflows that are triggered in a number of different ways and simplify your processes.
What are the benefits of next4biz's Automated Workflows?
Your organization operates more efficiently with automated workflows. next4biz creates opportunities for you to transform business processes and optimize workflows. With the next4biz workflow automation feature, you can:
Define process categories to simplify business operations
Design a separate workflow for each specific need of your categorized business processes
Boost your customer service efficiency and accomplish more tasks
Automate resolution steps and streamline everyday business processes
Design a separate interface and SLA for each type of issue
Define and assign repetitive tasks easily
Track delays and benefit from notification, alert and escalation features
Ensure that the right people get the right information
Reduce human error and improve customer communication
Get rid of traditional workflow processes which can be time-consuming and expensive
Solve customers' problems on time and create a seamless customer journey
Grow your business by delivering an excellent customer experience
SLA Management
In today's digital world, your business must track all service interactions between your services and customers. Process mapping is a way to visualize achieving your process-related goals. Let's say everything seems to be going well and you're improving your processes – but what if you're noticing a delay in response time? In this case, you need Service Level Agreements (SLA) Management to maintain a satisfied customer base. The SLA Management feature of next4biz tracks and reports the performance of your critical business goals in order to meet service level agreements.
Improve Your Service Value!
Let's say you're assigned to a step in the resolution of a customer issue. What happened along the steps of the process before it got to you?
Now suppose that you're the manager of customer services. Why were the issues delayed? What were the root causes?
In cases such as these, you should monitor all your processes and see what is happening right now, what happened before and what will happen next. More importantly, alert your managers and employees of the delayed processes. Ideally, you need to be able to track SLA's instantly and automate the escalation schemes if a delay happens. next4biz will meet your needs as your business grows and requirements change and will allow you to easily identify your SLA and escalation schemes.
How to use SLA Management of next4biz?
You don't need any technical assistance within the easy-to-use, no-code structure of next4biz. SLA Management feature makes it easy to design customized service levels and escalation schemes for each process.
Cloud-based software next4biz automatically identifies the delay management steps, called also as escalation steps, according to the hierarchical structure you built. You can design a process and in each step assign tasks to the relevant person, set the deadlines and then track the process executions. Moreover, you can monitor agreed service performance metrics, service and support availability in a distributed environment.
How to use the next4biz SLA Management system
You don't need any technical assistance within the easy-to-use, no-coding-required structure of next4biz. The SLA Management feature makes it easy to design customized service levels and escalation schemes for each process.
The cloud-based next4biz software automatically identifies delay management steps (also called escalation steps) according to the hierarchical structure you've built. You can design a process, assign tasks to the relevant person at each step, set deadlines and then track the process execution. You can also monitor agreed-upon service performance metrics, service and support availability in a distributed environment.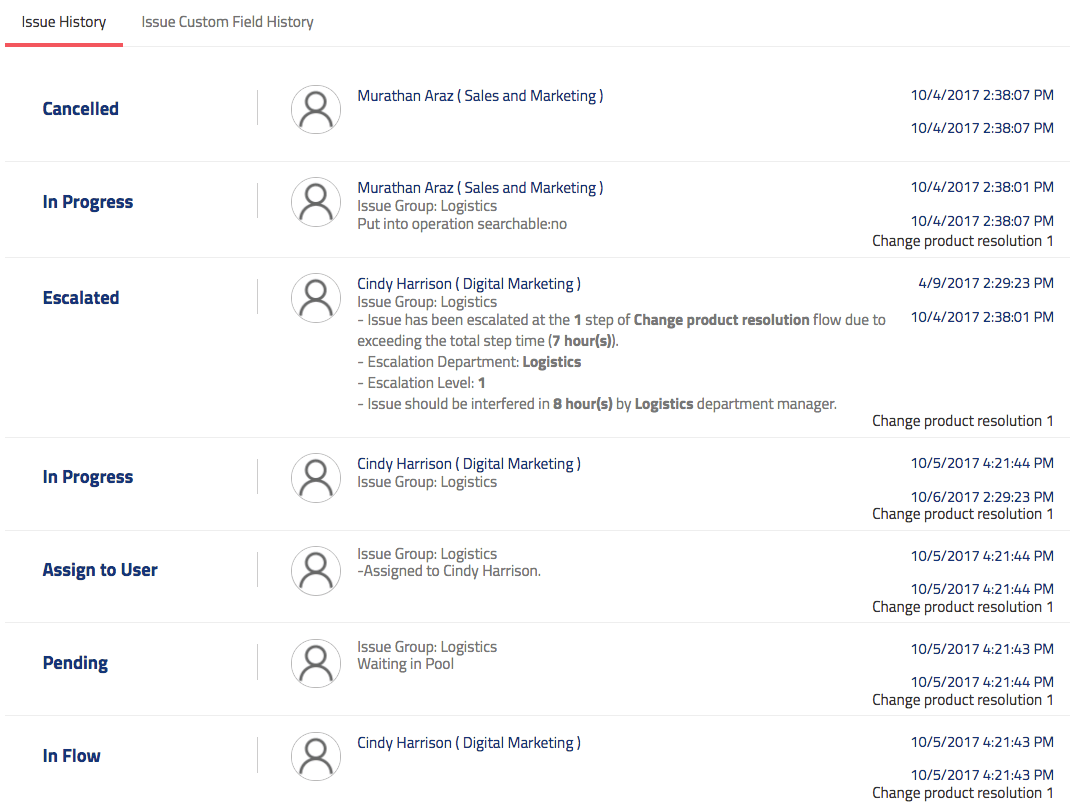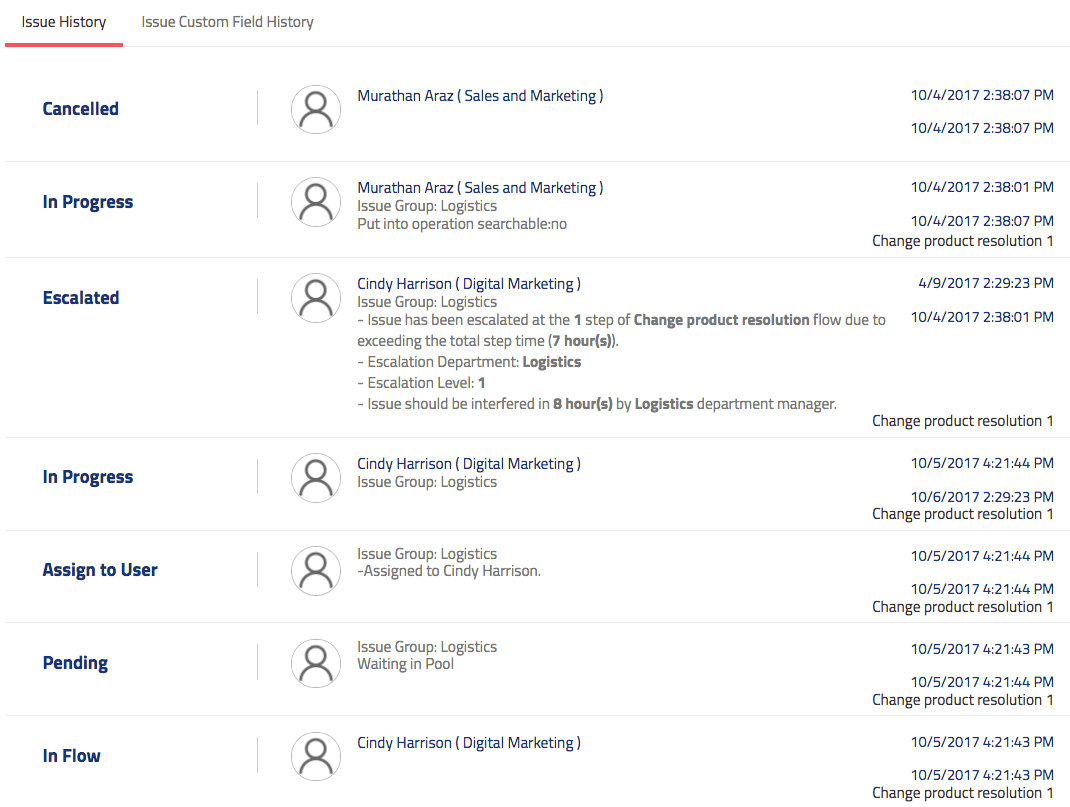 What are the benefits of the next4biz SLA Management system?
next4biz helps businesses with monitoring and reporting of all service level agreements via SLA management. The system helps in setting measurable objectives and offers visibility into which agreements are not being met.
Monitor Processes
Easily set and monitor each process's workflow instantly
Track who is responsible for specific tasks in each step and which actions have been taken
Monitor an issue's lifecycle and see every detail in the issue history
Define SLA Management
Define service levels for each category
Define service levels for each workflow
Determine escalation schemes in case of delays
Determine issue suspension and resumption policies
Identify Escalation Management
Who will be notified first in case of a delay?
How much additional time will be left for this level of escalation?
Who will be notified if a delay persists?
Escalation Protocol
Are all of your employees showing the same sensitivity towards all types of customer issues? Which team is the most responsive? Which employee is the best-performing in terms of service level goals? Where are the bottlenecks? Who's getting stuck or delayed?
Thanks to the next4biz escalation protocols, all employees in charge of customer issues can begin to manage their duties more efficiently with a more customer-centric focus.
How does next4biz do it?
With the help of the process design interface of next4biz CSM, you can define an escalation hierarchy. In the case of a delay, the escalation protocol is automatically activated, and the responsibility for resolving the issue will be assigned to the manager in the escalation scheme.
If the resolution continues to be delayed, the responsibility climbs up and the issue will be escalated to an even higher level.
This is truly customer-oriented business culture!
The notification system will automatically send warnings for all action steps as well as alert the relevant employees when a new action pops up, when an action is about to hit its deadline, and when an action has been delayed.
The process-based customer service management platform next4biz's escalation management function enables organizations to play a crucial role in customer-centric digital transformation. In order to increase sensitivity to customer issues, the escalation map of responsibility, from lowest employee to highest level manager, should be defined step by step.
An escalation supervisor can be assigned separately for each category.
next4biz is also flexible when creating your escalation maps. Through the process design screens, you can easily make categorical definitions and customize the conditions and rules for sending notifications. By using a delegation policy, you can add more agility to your processes while resolving specific cases.
Motivate all employees to create a customer-centric business culture by monitoring and measuring each process and the personal performance of your organization's employees.
Notifications & Alerts
We all know that great customer service is crucial to achieving customer satisfaction. In today's consumer-centric landscape, customers expect constant updates from you whether they've purchased a service/product from your company or not.
Inform your customers about ongoing processes
Customers have more channels for contacting brands available than ever before, and they expect to be notified continuously regarding the status of their issues. In this environment, customers want to be reassured that you've heard them and will do your best to solve their issues. It's always better to let them know that you are working hard to help them. You can provide exceptional and personalized customer service by notifying them with the Notifications and Alerts feature of next4biz.


How to use the next4biz Notifications and Alerts feature
As a client tracking software, next4biz is easy to use and gives complete visibility into your entire customer database. Keep customers informed proactively by showing them that you are aware of their needs, queries, expectations, and problems. With the Notifications and Alerts feature, you can design automated text or email message templates to notify customers, staff, and partners within customer service processes. You can also use templates to keep conversations within corporate standards and design reusable messages. Customers' replies will be kept within the threaded email communication.
What are the benefits of the next4biz Notifications and Alerts feature?
There are various reasons to use the next4biz Notifications and Alerts feature in your business. It brings various benefits in terms of engaging with customers:
Keep customers happy even when you cannot solve their issues in the call center
Engage with them at every touchpoint of their journey
Save customers' time as well as your own
Increase customer engagement by proactively notifying customers
Improve customer satisfaction
Build trust to earn customer loyalty
Improve both customer and employee loyalty by improving customer service
How can I get started?
To learn more about the next4biz system and its features, contact us.