Sales Automation
Do you have all customer communication history tracked in your corporate memory or is it hidden in your sales teams notebooks?
Do you able to define sales phases by yourself?
Can your sales team apply the same corporate methodology to the same type of sales projects?
Can you track customers digital behaviors within the communication history? Can you see:
Who opened the proposal, so that you may think to give a call and ask what he is thinking?
Which attendees clicked your web pages just after your meeting? Who read the meeting notes and who watched the presentation video again?
Design your sales cycle and run your sales funnel. Record meeting notes, phone calls, emails, send your proposals, contracts; track every activity including customers digital behaviors.
Track Every Activity
Take notes on phone talks or meetings
Keep emails in place related to the customer or even person.

Use next4biz as your mail client and get the benefit of content templates
Or add next4biz's forwarding email address as CC,

Track customers digital behaviors and be notified:

when they read your proposal,
when they click your emails, web pages,
which attendees read meeting notes.

See prospect history instantly.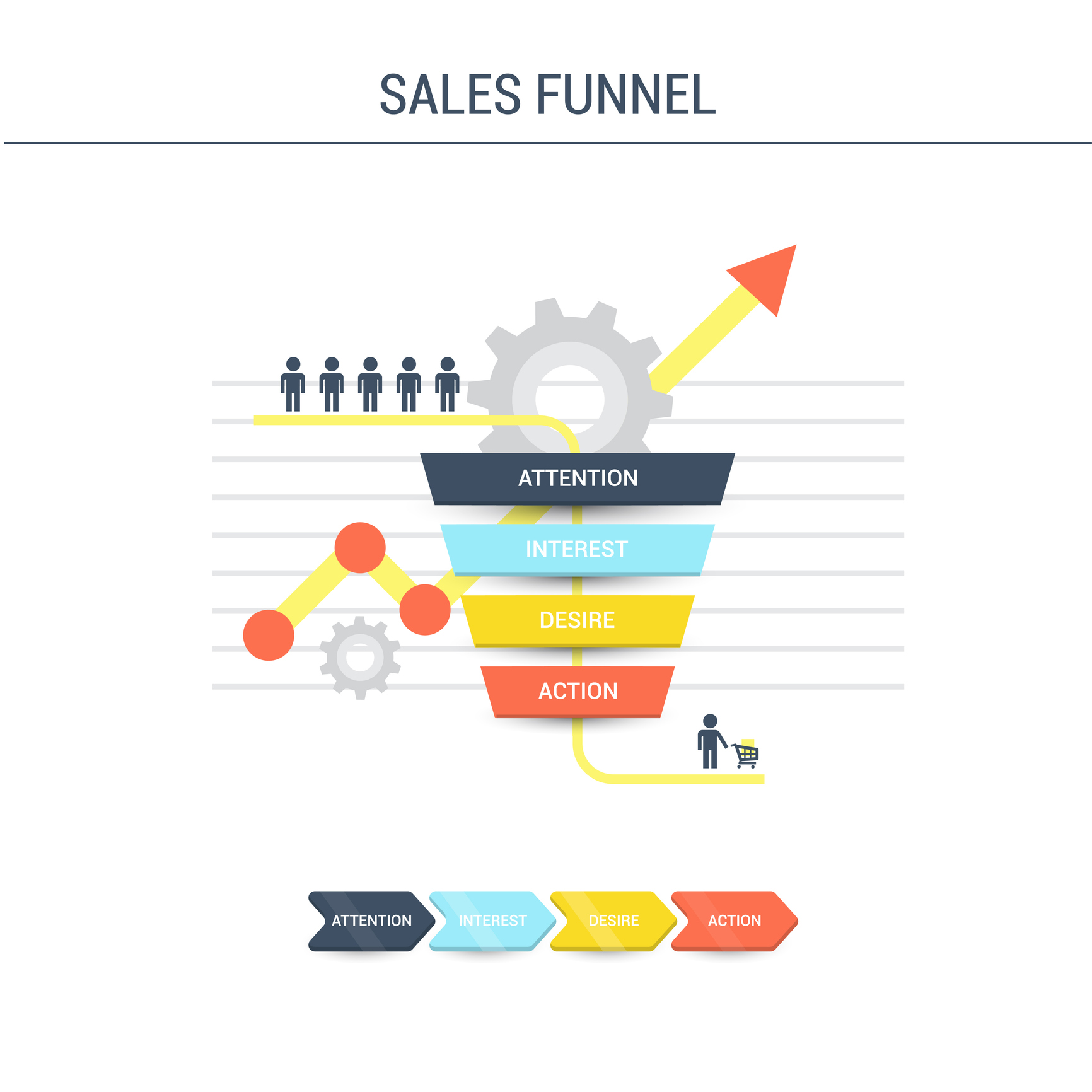 Manage Sales Funnel
Define the phases of your sales pipeline and make your team run this funnel structure.
Your preset business rules may alter the phases of your funnel as well. For instance, a click from a prospect might escalate it to a new phase on your sales pipeline.
Track sales phases,

Which proposed customers visited your web pages, how were their digital behaviors?
How many of the 'hot' prospects participated in your last campaign?
Which prospects haven't been called for two weeks?
Online Task Management
To manage your teams for a right on time and successful sale, you need to assign tasks and track the status. You need a "complete" and "integrated" task management for collaborated and synchronized sales activities.
Task has an owner, an assignee; it has followers to be notified. They may comment on it.
Sometimes tasks should be assigned automatically, for example when a visitor becomes a subscriber or when a prospect clicks one of your web pages, a task may be assigned to a salesperson for an action.
Assign tasks, add followers, let them comment and manage deadlines. Define business rules for automatic task generation (after a new blog subscription, page visit, email clicked, etc.).
Team Collaboration, Inside and Outside
Build task groups, invite attendees both from inside and outside.
Determine task followers. Track task owner's, attendee's and follower's comments.
Add documents and images
Prioritize tasks and monitor their progress, manage deadlines.
Daily, weekly reminders for task owners, assignee and followers.
Filter ongoing, accomplished or critical tasks.
Create and update tasks inline.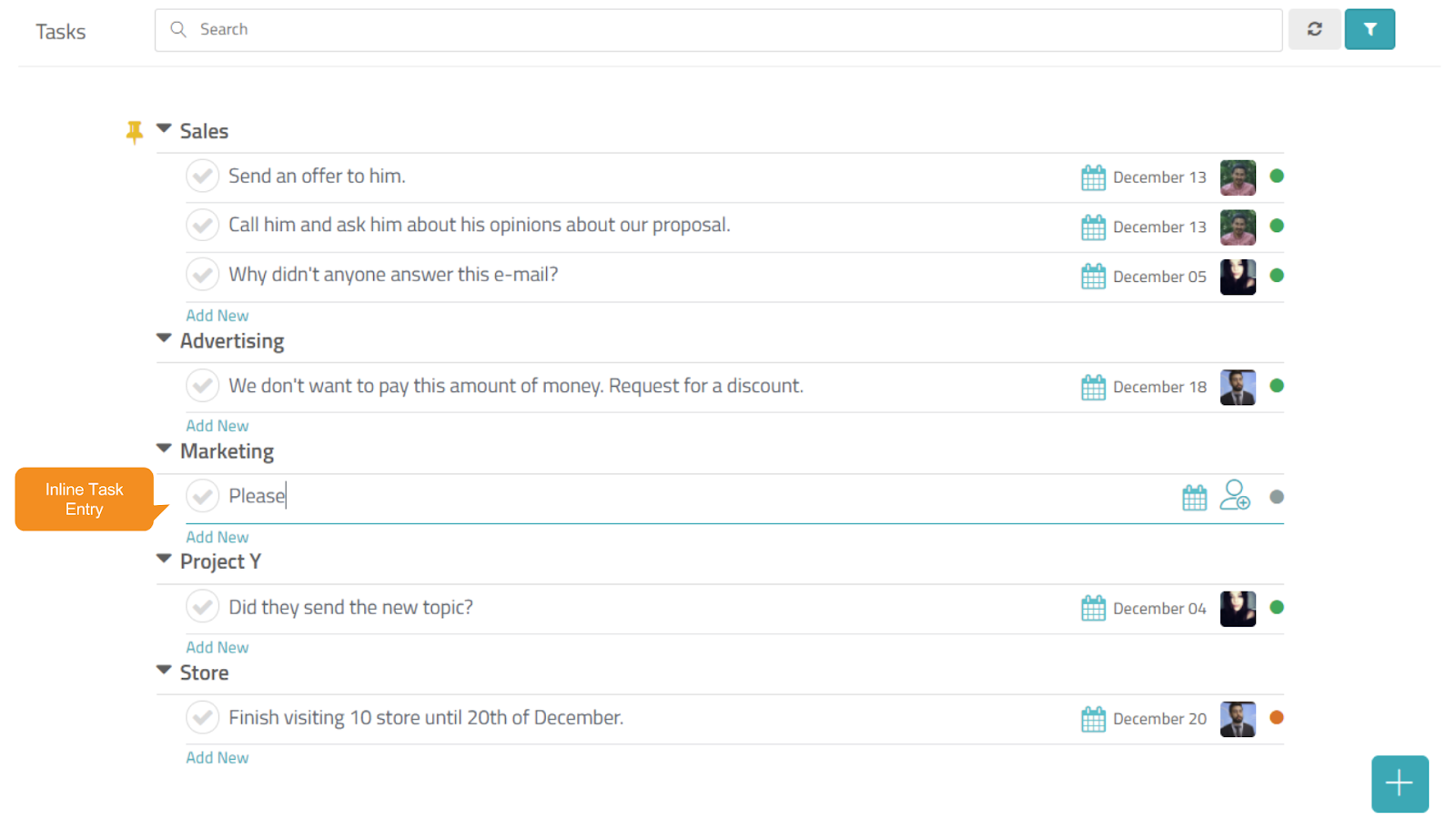 Tasks for Sales Funnel Management
Associate tasks with specific customers, manage sales pipeline steps.
Automatic task assignment using business rules such as:

When your proposal is downloaded, assign a follow-up call to a salesperson.
When a new blog subscription, assign a task to your sales team for an appointment.
When a web page is visited by a prospect assign a task to the sales group to follow up the proposal.
When an email cannot be delivered, assign a task to check the contact information.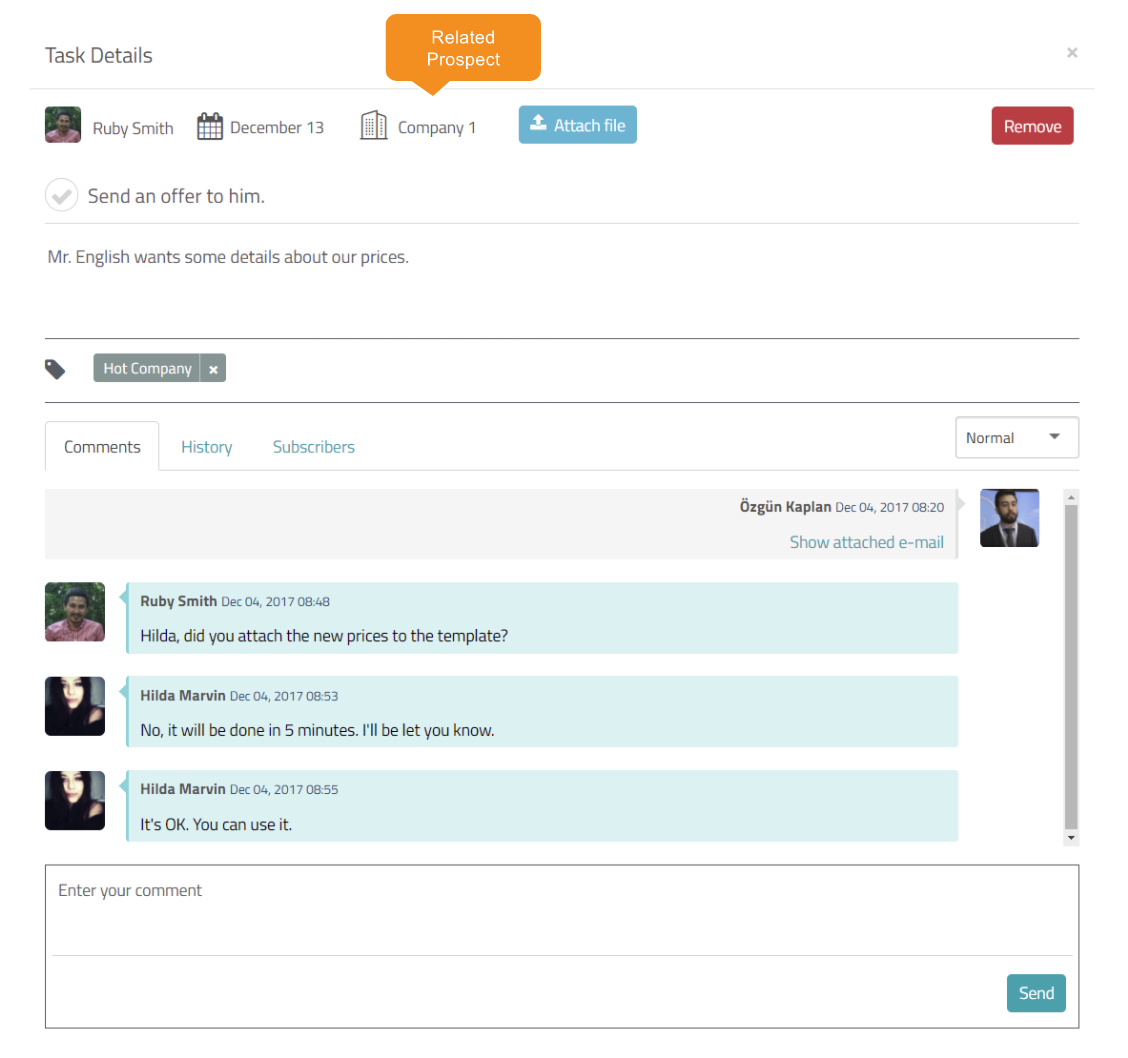 Communication Management
You should always know more about your customers.
Who is who, what they do, whom to contact, who are the managers, who are the decision makers, how they behave online, meeting notes, e-mails
Keep Everything Organised
In addition to traditional attributes like customer's web site, address, phone numbers, there are tons of other necessary information should be kept like previously held meetings, demos, phone talks, digital behaviors.
On the other hand, how do they find you? Search engines, ads, email campaigns, or your blogs?
Which pages they surfed on your website, and in which order?
How did they respond to your email campaign and your cold calls?
Or any other information you think necessary, just add them to company forms, filters, reports just by a few clicks.
Tag /untag companies or their employees based on ongoing requirements. For example, tag some of them as "review later" to decide about it later. You will be able to use these tags to design new filters and new campaigns.
The Benefits Of Knowing Your Customer
The more you know about them and their needs, the easier it is to identify opportunities to sell them new products and target them with appropriate offers. Knowing the history of your customers allows you to find quick and effective solutions. Profiling existing customer also makes it easier to find new ones. You can search for similar prospects, and sell to them with a similar method.
Make Customer Information Available To Your Employees
Making this customer information available to your staff will make them more productive. It's important for information to be accurate. It is always a good idea to inspect records regularly, delete duplicates entries and keep the information updated.
How can I get?
To learn more about the next4biz and the features, contact us.