Sustainable Customer Satisfaction at SEDAS
We had a lively interview with Mr. Orhan Sönmez, Customer Group Manager at Sedas, where he told us how the next4biz allowed them to design separate processes for each subject matter title and define different escalation periods for each process, allowing them to adapt the software to their own workflows, besides various other interesting topics. Have a great read.
1. What were the main reasons behind your decision to use the next4biz?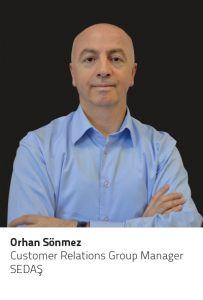 SEDAS is a company carrying out electricity distribution services, 24 hours a day, to a total population of 3.4 million in 45 boroughs, 47 municipalities, 1,441 villages reaching to a total of 1.5 million customers in an area of 19,421 square kilometers in four provinces, Sakarya, Kocaeli, Bolu, and Düzce. We serve our customers not only in Customer Services Centers in a total of 21 regions but also through our Call Centers working 24 hours a day. We have launched a structural transformation process in order to respond appropriately, with speed and high quality, to the inquiries coming from our customers about electricity failures and leakages with the aim of solving their problems and returning their calls. That is why we have chosen to use next4biz which suits our needs best during this transformational process.
2. What have you achieved by integrating next4biz into your existing systems?
Before integrating next4biz into our existing systems we were using a variety of programs to carry out our activities. Following its integration into our systems we came to a point where we can execute these activities through next4biz, which helped us to carry out the data transactions automatically. Of course this meant that our staff members could save time and carry out their duties conveniently. With the help of next4biz, staff members can see, simultaneously, the notifications that appear in the system and same applies in the opposite direction where the customer representative can see the input of the field officer.
3. What has been the advantages of being able to pre-design your complaint resolution processes?
We value highly the ability to design the processes of the software we are using. Sometimes we need to respond to a request through a multi-layered process and as a result of this we have to, due to some regulations, follow certain deadlines and take relevant actions. next4biz has provided us with this ability. It helped us to manage the deadlines automatically and enabled us to follow the activities of relevant departments during intensive times. Of course this meant an increase in customer satisfaction levels.
4. Do you consider next4biz an appropriate product? Could you please give some examples?
Normally corporate activities are shaped to fit the programs that are purchased, but in the case of next4biz, we designed it in line with the needs of our company, therefore this makes next4biz a convenient product. Our previous experience showed how we, repeatedly, were forced to adjust our activities to the structure of the software we used. next4biz enables us not only to design an individual process for each topic, but also define a separate escalation deadline for each process. With the help of next4biz, we can see the history of customer inquiries and come up with a variety of solutions regardless of the channel they came through.
5. Does next4biz lessen dependency on IT experts and software developers? For instance, does it ever happen that you need extra support amending processes or adding new fields to the screen?
We have provided the IT team with the necessary privileges. We notify them about the tasks that need to be carried out and they implement them. What matters to us is to get what we ask for on our monitors. Our IT team, on the other hand, wants smooth processes for easier workflows. Being forced to get in touch with a given company, even for a minor change, and wait for them to interfere, causes delays and procedural difficulties. With next4biz, however, changes are reflected on the screen simultaneously.
6. What kind of feedbacks have you got from your customers? How would you rate the increases in terms of efficiency and performance in handling notification management processes?
We are receiving highly positive feedbacks from our customers. The reason behind this is an integration activity which enabled, for example, the Call Center to monitor the activities of the Customer Services Center, same applies also in the opposite direction. More over, any customer activity on the web can be screened at any of our contact points. We have established a faster and dynamic structure for dealing with any of the suggestions, complaints or demands that were passed to each unit by the help of the intensity processes that we designed. By the help of next4biz, we can both monitor more closely the performance of our employees and performance of the company itself.
7. How would you compare the current state of your activities to their previous state without the next4biz?
next4biz contributed greatly not only in terms of customer satisfaction but also made our employees' lives easier. Before we started using the next4biz, documents about customer inquiries were shuttled between the departments, kept on the desks for long periods or customers had to wait for long before being contacted, and this could have meant that we have to pay fines for not acting according to the regulations. With next4biz, however, we started to circulate the relevant documents through the system easily.    We have managed to avoid more and more legal fines due to delays thanks to next4biz, which enabled us to monitor the legal deadlines. Transactions regarding customer inquiries can be solved faster and more efficiently while our customers are informed about the solution processes and end results via e-mails or SMS.
8. Are you now more familiar with next4biz and planning to develop the system?
We take care to perform processes that require workflows via the next4biz. next4biz is a program that is specifically designed according to the needs of our work-flow, therefore, we got used to using it without any difficulty. We are swiftly carrying out projects that will enable us to manage all the processes via next4biz, which will mean abandoning all the printed documents.

SEDAS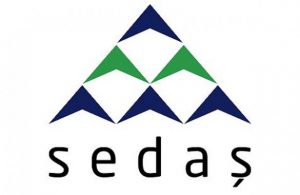 Sakarya Electricity Distribution INC operates in the business of electricity distribution.   SEDAS which is a joint venture of Akkök, one Turkey's leading industrial groups and CEZ Group, one of the ten biggest energy companies in Europe, operates in 45 boroughs, 47 municipality, 1,441 villages in an area of 20,000 square kilometers in four provinces of East Marmara – Sakarya, Kocaeli, Bolu, and Düzce at the heart of Turkish industry reaching a total population of 3.4 million, 1.5 million customers. SEDAS is putting its efforts in not only to renew and improve its electricity distribution networks but also to increase its service quality while focusing on its goal to provide a good quality electricity to the region, 24 hours a day, without any interruption. The company continues its business activities and investments to ensure an increase in the quality of the energy in terms of trade and know-how, in a region where provinces with indisputable leadership in the overall output of the Turkish industry are located. Business activities of SEDAS are as follows: the index read of the customer meters, transactions in relation to providing the future customers with the necessary permissions to receive energy through the electricity network, electricity project approval transactions, and cutting or re-connecting electricity supply for customers of the retail electricity companies who failed to pay their bills. Others activities of SEDAS include the preparation of the contracts for electricity supplies for new apartment blocks, installation and removal of meters, network related activities, fighting against the non-technical loss and illegal usage of electricity.
The company distributed 9.1 billion kWp in Doğu Marmara's four provinces in 2015 through its business network that consists of 33 distribution centers and 21 distribution Customer Services centers.
"WE USE OUR ENERGY FOR A HARD WORKING TURKEY"
Who is Orhan Sönmez?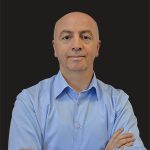 Before being drafted for his military service he started working for the Yenice Holding in 1986 as an accounting specialist and then moved to Koray Import and Export as the chief administrative officer. After serving in the military as a reserve officer he joined the Turkish Electricity Corporation in 1990 and continued to become a reporter, specialist or manager in several departments of TEDAŞ and Gulf Electricity Distribution INC, and in 2007 started his career at SEDAS (Sakarya Electricity Distribution INC as a director and in 2010 became the Customer Services Group Director. He continues to serve as the Customer Services Group Director since 2010. He acquired a MA in 1986 at the Uludağ University's Faculty of Economics and Administrative Sciences. Born in 1965 he married with two children.