Teknosor opted for scalability and flexibility on the cloud
"We make a point of the business partners that we can trust and bring us to success. We believe in next4biz in this context."
Orçun Obalar, Teknosor Sales and Marketing Manager
Teknosor which provides a flexible, easy to integrate and measurable structure to its customers with using next4biz Customer Service, has the ability to manage different customers' infrastructures in a centralized environment.
With the idea of solving the after-sales problems of technological products, Teknosor began its work with an extraordinary concept. Its services are different from the standard call centers. Teknosor deals out technological support with the Call Center substructure. Sales and Marketing Manager Orçun Obalar says that they are aware of the relevance of after-sales technical support. "This is not a new concept; we have begun to provide our support in a new style at a new channel with using next4biz," he says.
Obalar highlights that the Customer Service is the direct solution point of the technological problems. "In the Call Center we approach solving problems that the customers assert within the sphere of our competence. In the process, every staff receives the issue and also solves it. So we prefer to work with operators who are experienced and well-versed in technology to provide a professional service," he says.
Teknosor, which was founded in 2011, implemented its first project with the collaboration of Assist. The project, called 118 20, aimed to increase the technology literacy of Ministry of Communications. 118 20 reached the third place in Contact Center World competition in London. After taking the third place in Contact Center World, Teknosor began to deal with the after-sales service of Teknosa and ZTE, two market leader firms. The user who has the Teknosa Technological Support Package, can receive support from Teknosor Call Center about the technical problems of his/her smart phone, tablet, computer or smart television, even if he/she is not a client of Teknosa. Technological Support Service Package, has been selling in Teknosa stores since April 2013. The sales targets have been spotted since the beginning and is increasing day by day.
Teknosor serves technological support to its individual and commercial clients with the call centers located in Kozyatağı and Erzincan. Orçun Obalar says that, especially in the small and medium sized enterprise, as the usage of technology increases, the need of support also increases in direct proportion. He adds: "The big sized enterprises are able to serve help desk support to their internal clients with their own IT departments. However, the firms with no IT departments save employee resource expenses by using our Professional Technological Support Service. They receive support in a high quality, efficient and an affordable way without employing a technology support specialist.
In addition to that, SMEs (small to medium enterprises) experienced problems about receiving technological support on holidays. With our professionals and shift systems, we are available 365 days a year, 16 hours a day, including national and religious holidays. Our call center potential is growing every day; in the near future we will serve our clients 24/7. We offer several payment options as 'Pay monthly' and 'Pay per use'. Firms don't have to be well grounded in technological problems; however, they have to overcome with them to increase their efficiency. The probability of encountering a technological problem is always there, so this type of support will be always necessary. We offer flexible technological support plans according to the capacity and size of the firms; we believe we do provide a considerable cost advantage with our 'pay by use' strategy."
'On-site technical support' is common nowadays but its costs levels are very high for both parties. High prices can be paid by clients just for the analysis of the problem. Devices are sent to Technical Service to analyze on-site and lack of businesses may occur in that process. Even if technology is becoming more user-friendly with installation wizards and help menus, people prefer to receive technical support and solve the problems faster, instead of reading documentation.
Teknosor operates differently; they resolve 80% of these help requests by telephone or remote access. Thereby, 90% of the advantage of the cost of support is provided. Another advantage of this is that users can learn about the solving process because the problems are solved within their knowledge limits so that they can be involved in the process. They can see the solution steps on the screen and learn by experiencing. Therefore, when the users face the same problem again, they can solve it by themselves without any other cost."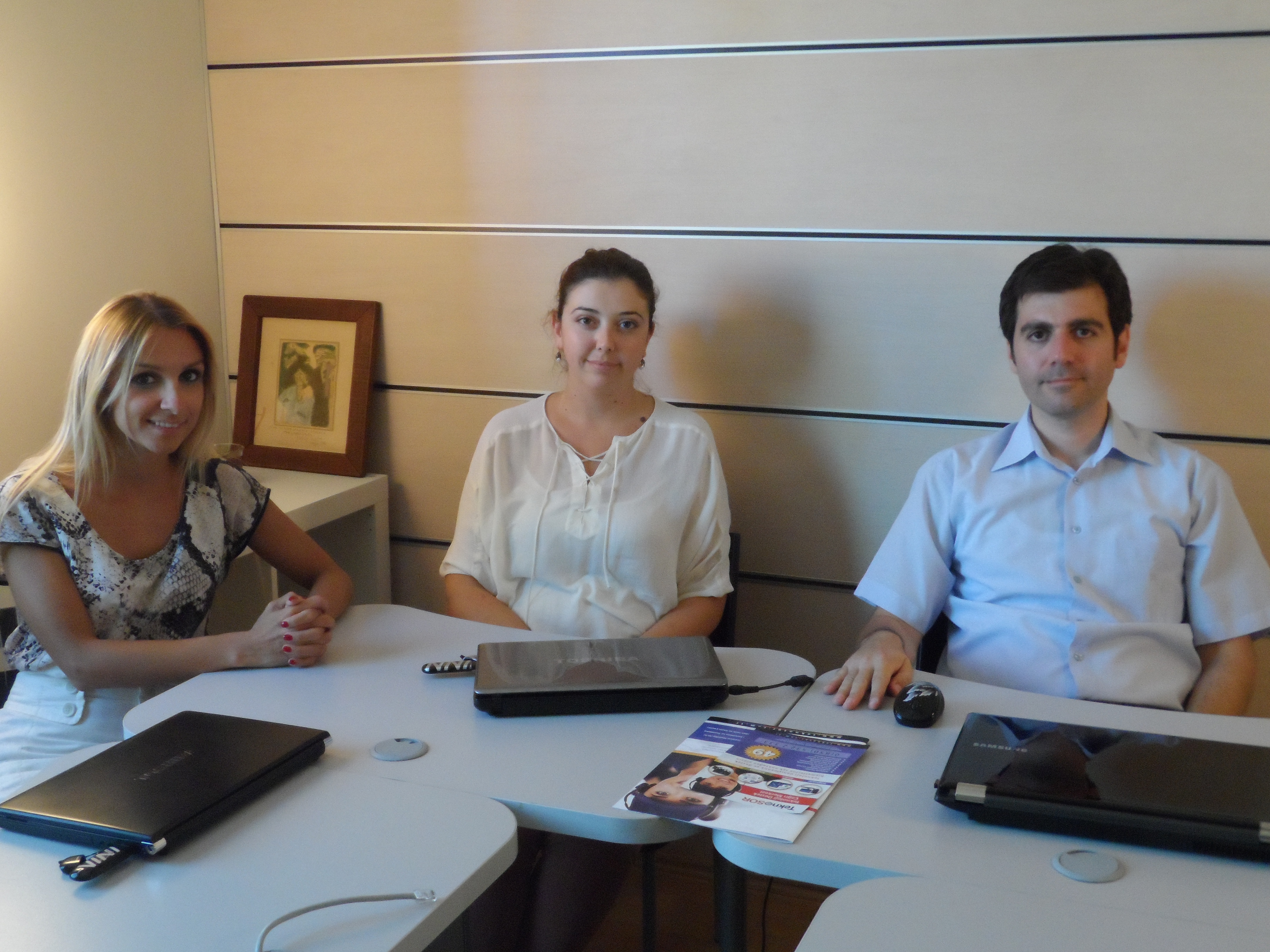 Teknosor and next4biz Management together for a success story
General Manager Fatih Boran Berber said that Teknosor is a technology-based company that in the past, before next4biz, used its custom open source system. Berber thinks that they made a conscious choice by preferring next4biz Customer Service and believes it gives them flexibility with its cloud computing architecture. "We examined the requirements of Teknosa and ZTE and analyzed the gaps in our system. We foresaw risks and extra resource costs and then we decided to work with next4biz. Going ahead with our system would have implied the risk of losing data and the backup and maintenance operation of the new system would have added new workloads. Managing all these processes would be an extra duty and would require a serious responsibility in an area where we are not so professional. However, the features that next4biz provides in the fields of security and backup are very professional. If we would have decided to continue with our own system, we would have struggled with these problems by ourselves." As Berber says, the convenience of integrating our Customer Service with systems of other companies is another added value of next4biz. Teknosor has predicted that if they were preferring their own system instead of next4biz, the problem of extra costs and resource problems would have undermined the survival of their business. "We would have needed to create a new department with professionals focused on this operation because it is not our main business. Whereas, the complaint management of next4biz provides us speed and flexibility with its capability of integration with our clients using web services. We have integration processes with Cloud IVR systems and other applications that belong to our customers."
Berber said that especially through the reporting feature of next4biz, they get considerable benefits because the reporting capability of their own system was low. "next4biz provides several reports which we needed. Previously, we were trying to get reports by writing SQL queries, but it wasn't a study that we could manage. next4biz provides different dashboard and report alternatives that are required in Issue Management. The other reason to prefer next4biz Customer Service is that this is a professional solution for Complaint Management.  next4biz focuses on issues and complaints instead of CRM services, and this was a main factor for us to choose next4biz. As Teknosor, we sell our technological know-how and experience solving the complaints received by phone. Complaints and issues are the nature of our business, and that's why next4biz fits with our needs directly."
The infrastructure of Teknosor consists of a cloud-based systems. Another reason to prefer next4biz is its compatible structure that can work with other systems. The key point of Teknosor's service model and growth strategy is cloud-based technology. It offers structure that can be easily measured. Orçun Obalar said that they grew up fast because of their project-based and independently-located system. "We have two call centers located in Kozyatağı and Erzincan. The issues of call centers can be managed from one location through the business channels in next4biz without the need of separate installation, support and personnel."
Teknosor believes that they are evaluating their targets to exporting their services to Africa and Arabia in the near future with the help of cloud technology. In the long-term forecast the flexible structure of next4biz will allow to manage different businesses from one center integrated with other cloud systems.
Obalar said that they need a partner that can answer their needs smoothly, manage the process efficiently and provide reports. "Now we are able to measure the costs of our small and medium sized clients with next4biz and offer cost-effective solutions.
In the past, the system was expensive and created high costs even for small sized enterprise clients. Costs arose together with the number of the users, because supports costs also increased. next4biz works differently. Costs decrease as the number of users increases: with this feature next4biz overcame our concerns."
"To me" – Fatih Boran Berber said – "The best feature of next4biz is that the software is updating constantly and new versions of the application are developed following (customers') suggestions. We use a software that is enhanced by the experience of customers from different sectors. On the other hand, our own system would be limited with our experiences, and development would need additional resources".
Orçun Obalar touched on other topics: staff training and orientation. He said that turnover of employees is high in call centers, and the adaptation of them, the quick integration and accommodation is become very important to the process. He also said that, being confident with the software is as significant as answering the calls. Operators became able to use next4biz after only a half-day of training because the graphic interface is designed to be user-friendly and simple, allowing for fast learning.
Teknosor will start to use the Knowledge Base of next4biz in the near future. Specific solution methods to technical problems, shortest ways and hints can be saved to Knowledge Base, so all employees can reach those necessary information easily. Teknosor will also use the customer database in next4biz, said Orçun Obalar. They will manage their processes smoothly by integrating the three component of Customer Service: complaint management, knowledge base and customer database. They believe next4biz will provide them capability to take actions more freely.
"next4biz is included in Teknosor's main IT infrastructure. We are in the clouds but we are stepping firmly on the ground. We believe the importance of costs to grow and see that cloud-based technologies support our goals. next4biz speeded up our development with its lower costs. We plan to export our technical support services to the global market and serve our new customers using next4biz. We make a point of the business partners that we can trust and bring us to success. We believe in next4biz in this context." Orçun Obalar said.