Why did they prefer next4biz?
next4biz helps you to plan all processes related to your workflow in advance. It does this by listening to your customers through all available channels and providing them with detailed information. It also assists in creating workflows without any IT help as well as beginning your pre-planned solution processes and resolving potential mistakes with maximum efficiency. Below you will find reasons why our customers left their existing systems and opted for next4biz and why they prefer their new system. We hope you enjoy reading what they have to say.
---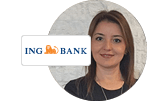 We integrated our system with next4biz as we know our customers, display the demand history and provide faster service in a shorter time. Since all our branches, head office units and our Operations Center in Kahramanmaras are working in sync on the same program and progressing from a single point, it has most definitely eased our processes and business as a whole.
Ebru Turhan Keskin
Customer Complaint Team Manager

---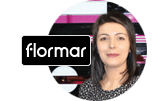 We needed a platform with which we could maintain constant communication with customers across every channel but also one that we could install and manage independently. Subsequently, our search began. It was at a call center conference when we had the opportunity to view a next4biz presentation and found ourselves saying: "This is exactly what we need!"
Hande Canoglu Korkmaz
Senior Consumer Insights Manager

---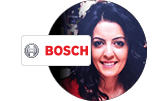 At Bosch Termoteknik our principal strategy is to remain customer-focused. We thought next4biz would ensure that we could generate alarms regarding the quality of our products, which led us to start a personal service with next4biz. For example, we currently track mistakes of a new model and allow them to quickly be resolved by the relevant departments. The ability to intervene before problems worsen through being proactive is a great advantage for us.
Zulfiye Akcicek Coskun
Customer Communication Center Executive

---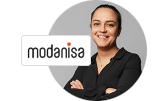 Not only is next4biz a local product, but it also has a structure that allows us to make any changes we want. We decided to use next4biz to trace our customers' history, facilitate communication between internal departments and to stand by a customer until his/her issue is closed. We particularly liked the fact that we could design the program without receiving any help from the IT department.
Eylul Eygi
Business Development Director
---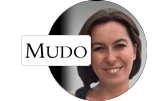 We chose next4biz so that we could take advantage of features including integration possibilities, easy use, training and consulting support. Within around two weeks, we were able to follow the complaints end to end.
Oya Karagoz
Customer Retention & Campaigns Manager

---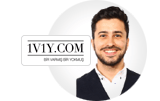 We began our search for a business partner who could be distinguished in customer satisfaction as well as create awareness for it, and we found next4biz to be a firm whom we could trust. We also benefit from next4biz's experience and value through the fact that we can speak a common language when we explain our targets.
Sedat Altuntas
Customer Service Executive

---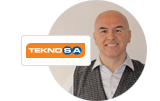 Some of the reasons which led us to choose next4biz were effective time management, the possibility to design without help from IT, its cloud feature, the opportunity to analyze cases immediately after, measuring by following up in certain processes and being a suitable system for our new substructure.
Gokhan Pacali
Customer Group Executive

---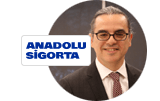 As we are an insurance company, the most common contact we receive is regarding damage claims. In addition to customers, we have many business partners, some of which include agencies, hospitals, auto services, etc. We have been using next4biz for the past year and combine all these platforms onto a single platform and follow it up with a 360-degree view to avoid duplicate records, and most importantly to better serve our customers.
Baris Inan
Marketing and Customer Management Digital Channels Executive

---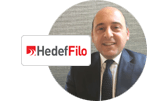 Our company began using next4biz to have a greater understanding of our customers and to create a better line of contact with them. We chose next4biz for its abilities for quick and efficient performance, assessing when to add either a structure or new integration, its reporting features and its single screen system.
Ilker Mermertas
Operations Director

---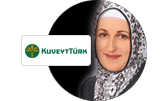 Through next4biz we can quickly adapt to the committee regulations on banking supervision and easily prepare any required reports. next4biz works exactly in accordance with our information security rules.
Refia Isık Aydin
Ethics and Customer Director

---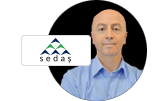 We initiated a change movement to keep in step with technology – forwarding the malfunction notices, leakage notices, complaints and demands to the relevant departments, solving them and replying back to the customer. In the context of this change movement, we decided on next4biz as the optimal system for our company's requirements.
Orhan Sonmez
Customer Group Executive
Interview
---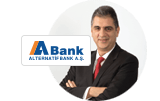 next4biz's interface and workflows can easily be designed for business units, independent of IT departments, thus resulting in IT's workload decreasing. As it is integrated with banking systems, we can use all the information in a customer's bank from complaint management. We no longer have to go from one screen to another and we can now design hundreds of processes on a single platform integrated with each other.
Tanol Turkoglu
COO (Technology, Operation, Digital Banking)
Interview
---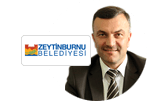 next4biz enables collecting and managing issues from all communication channels in a single center. When complaints are recorded the work can be assigned to the relevant department via next4biz as well as measure the performance of each team.
Erdem Zekeriya Iskenderoglu
IT Manager

---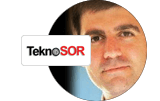 next4biz offers a flexible, easy to integrate and reportable structure to all its customers. next4biz manages the infrastructure of different customers from a single center via scaling.
Orcun Obalar
Sales and Marketing Director
Blog
---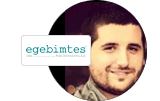 With next4biz's issue management process, we can simultaneously carry out all inventory management and easily follow up on maintenance agreements.
Gokhan Uzun
Egebimtes Technical Service Department Director