Which systems became integrated into next4biz?
As part of our innovative new system, call center staff or customer representatives no longer need to switch between applications while they are working. Instead, they can simply glance at the next4biz window and instantly have access to any required data. A customer's history and any related data can all be easily accessed through our next4biz window. Within this window, thanks to our integration system, you will find issue history, past actions of the customer, policies, tours the customer has participated in, current balances, and the last twenty transactions as well as any loyalty programs the customer is enrolled in. Furthermore, our advanced system enables a thorough understanding of customer complaints and the communication of said complaints with additional accurate data to third parties. As such, there is no longer a need to call back customers; instead, your company's first call resolution rate will inevitably increase.
The aforementioned outlines some of the many benefits provided by next4biz, particularly the benefits of the 'single window' system, which is frequently praised by our customers.
Below you will find the experiences some of our customers had after implementing next4biz's system into their respective companies.
What did our customers have to say on the integration of next4biz systems?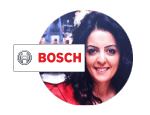 As a result of having autonomous control of all data over a single window, we received positive responses from our customers. Through next4biz we can now provide prompt replies and act accordingly as well as manage all channels of social media.
Zulfiye Akcicek Coskun
Customer Communication Center Manager

---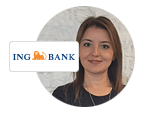 We can now easily distinguish our customers as a result of our systems integrating with next4biz as the customer's history of demands are now displayed for our staff, thus resulting in faster service. We are grateful for next4biz as now our business can act from a centralized platform, whether it be from our branch offices, general directorship department or our main operation center in Kahramanmaras.
Ebru Turhan Keskin
Customer Complaint Team Manager

---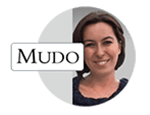 Some of the many advantages we have experienced since integrating next4biz include: ensuring our call center, general directorship and all our department stores are included in our complaint management process, the easy use of the system, and the training and consultancy support provided by next4biz. We can now monitor all complaints following a two-week trial period as well as actively manage all our products via next4biz and ERP integration without experiencing the loss of any data.
Oya Karagoz
Customer Experience & Campaigns Manager

---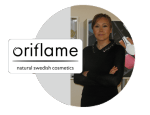 Our main aim was extensive process monitoring and reporting, which next4biz was able to help us with, as well as provide the platform for us to construct a structure specific to our company. The integration and end-to-end follow-up system significantly increased our customer satisfaction levels.
Nursel Kolemen
Customer Service Manager

---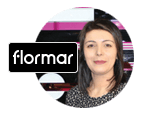 The core intention we had was to ensure we recognized our customers, regardless of the communication channel they were using, and to monitor their previous issues in order to return their calls at the first available opportunity. This target was attainable all because of next4biz's system, which provided a single window for integrating channels over one platform. next4biz's system can track all notifications coming in from channels including Facebook, Twitter and Instagram so that when our customers reach out to us, we are in a position to recognize them almost instantaneously.
Hande Canoglu Korkmaz
Senior Consumer Insights Manager

---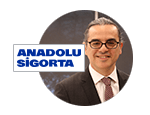 Previously, when we worked with a wide range of ticketing systems, we experienced problems concerning reporting and how to connect them with each other. This single platform choice has been extremely advantageous to us as we've had the opportunity to convert our system to a single platform and we can now categorically separate our problems, find the causes for detailed issues as well as determine the core points upon which we wish to improve.
Baris Inan
Marketing and Client Management Directorship, Digital Channels Manager
---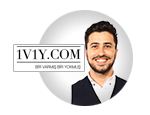 An integrated system means we can now manage all channels simultaneously and find faster solutions to customer demands while improving customer satisfaction levels; we also have the power to manage all our processes over a single platform.
Sedat Altuntas
Customer Service Manager

---
Our call center staff were not making efficient use of their time considering several windows remained open while data was being received from customers on various issues. Therefore, we aimed to have a faster system for complaint management; we collected customer demands more accurately and called our customers back much quicker simply by converting our existing system to a 'single window' system.
Ilker Mermertas
Operations Director

---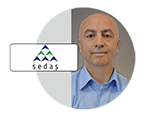 The integration capacity provided by next4biz can now support us in monitoring all our transactions and automatically transfer our data, which has enhanced the working experience of our staff both in terms of time efficiency and minimizing complexity. Presently, when we are online with the system, all issues can be transmitted to our staff as well as the status of an issue being relayed in real time to all our customer representatives, all due to next4biz's system.
Orhan Sonmez
Customers Group Manager
Interview

---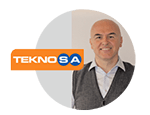 Our staff has benefited most greatly from the system as they can now respond swiftly to any problem since all issues are directed to a single center which displays the history of any given customer with our company. All our issues are now easily resolvable due to the structured chain of command, which has also had a positive impact on error rates, which is now no longer an issue.
Gokhan Pacali
Customer Service Director


---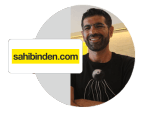 next4biz's ability to integrate to other systems has not only expedited our work, but has also provided us with rapid and clear solutions for any issue as well as easy use from every channel whenever required.
Salih Karabulut
Service and Customer Experience Manager

---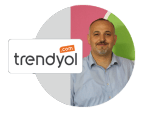 Through next4biz we can address any problems we may have simply through a single integrated platform. All our staff, including managers, can easily access the actions of any party involved in a solution process.
Veysel Sanli
Customer Services Director
---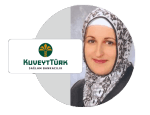 An integral component for finance companies in Turkey is to comply with BDDK and other regulative institutes. Fortunately, through next4biz we are easily able to adapt to all of BDDK's regulations and prepare any required forms, thus proving that next4biz is in absolute accordance with our information security rules.
Refia Isik Aydin
Ethics and Customer Director
---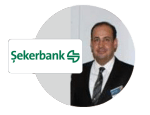 A direct result of opting for next4biz's communication processes is that it enabled us to acquire our ISO 10002:2004 certificate in 10 days.
Serdar Demiroglu
IT Security and Quality Director
---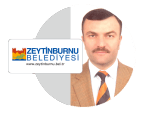 We envisage integrating next4biz into our geographic data systems in order for us to observe the types of complaints reported from certain areas and proceed to create complaint intensity maps. Our objective is to have a more focused complaint management system which will provide the ability to overlook complaint intensity maps to our company's designated department managers.
Erdem Zekeriya Iskenderoglu
IT Manager


---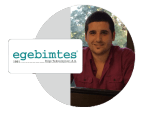 We integrate systems for IT projects and therefore provide several kinds of services which include those given to corporate management services and ERP projects as well as production automation solutions. Some of the demands we receive from customers include hard disk failure, ERP support or training requirements, which are equalized via next4biz's issue process as we can monitor the maintenance contract scope and inventory management processes.
Gokhan Uzun
Egebimtes Technical Service Department Manager