Call Center is Not Enough!
Today, customers have high expectations and high knowledge of the products they use, because they are researching information on the Internet and using social media to share their experiences. They now expect to receive a better service using voice, email, chat and forums; furthermore, before purchasing, they are now able to evaluate a lot more parameters on us and on our competitors, including customer experience.
All businesses approach these challenges pragmatically, offering their best service that matches affordable costs. Considering that every organization in this tough period is affected by the general reduction of the gross domestic product (GDP), one key to improve revenue and customer experience is by adopting early technologies in the contact centers that are allowing a standard customer management across many communication channels. Introducing these technologies is not only a matter of cost, budget and benefits, it is also related to (and sometimes retarded from) the business organization, lack of agility and user resistance.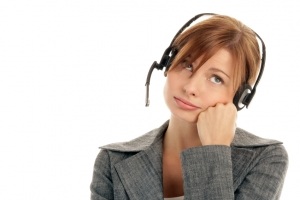 Delivering a good customer experience is very important, but also challenging: one key to beat the competition is improving the customer care, especially online (or on the web) and creating a competitive increase of the revenues based on expanding products offers and increasing the loyalty.
Contact centers managers have limited resources and they are requested to provide immediate response to customer issues regarding product and services using all the available communication channels. Recent statistics shows that in the US almost half of the customers abandon their online shopping when they cannot find quick answer to their questions and almost one-third of the clients prefer to interact online with the customer care, instead of talking with an agent. next4biz is perfectly integrated with most of the applications, including Facebook and Twitter, and it helps your business handle customer's requests in a structured way that is client-centric. The actual organization of many call center lacks the social media integration, but mostly lack the possibility to map multiple social identities to a single customer, and have immature business procedures, often uncoordinated, to answer on the social channels. next4biz enables your business to be contacted using one medium and provide feedback and solutions on other channels, avoiding restarting the conversation.
In big contact centers, the operators are split into departments that serve specific types of interactions using many separated applications. The result is usually a fragmented view of the client and his/her needs, and the impossibility to provide a service that is personalized and contextualized. In the market competition, these inefficiencies imply more costs and unproductivity.
Evolving to a next-generation contact center
In order to pursue new challenges and opportunities, managers know that they need to upgrade their contact centers according to new trends and technologies. Normally the budget is driving all choices, and pragmatic decision are taken in order to improve the performances of the current services. In very few occasions we assisted our clients to start their brand new multi-channel contact center. They were the result of a vision and strategies combined into projects whose goal was delivering new services for the next-generation clients. While call centers dynamics are conservative and supported by proprietary technologies, new systems are now available; their core is based on communication and collaboration. This evolution is leading to the use of standard hardware and web-based software (sometimes on the cloud like next4biz) which offer high level of integration, mobility and cost saving.
Companies should take the opportunity to improve internal processes together with the new concept of call centers; investments made in delivering an improved customer experience are usually followed by improved performances, cost efficiency and augmented agility on following new trends. In every market those are the keys to win the competition.
Offering the best services to our clients is an iterative process composed by many projects over the years; every transformation should be the result of coordinated actions in the following directions:
Define your customer experience strategy. It clearly explain the business vision, addressing which clients are served by your organization and which channels are used. next4biz is offering a wide range of possible integrations to adapt your vision to new trends.
Define the right processes. All the processes and procedures followed by customer care representatives must be consistent on every type of communication channels, dynamic and easily modifiable to support the normal change of business requirements.
Choose right technologies. New technologies are the key to provide the best customer experience; they increase the performances of the call center operators, providing them an integrated view of customers, products and services. They allow a better collaboration among departments and provide a wide range of statistics useful to track trends and impact on the business. next4biz offers to managers the possibility to use a dynamic panel to analyze the performances of the call center.
Define your architecture according the user experience. Other than being customer-oriented, your new system should also match the vision with the experience gained by your employees. They are able to give practical suggestions that should be considered in the analysis and design of the architecture.
Choose right organization. The human factor is vital for the success of every business because a good organization (and people management) is reflected in customer service, collaboration, corporate culture, best practices and performance appraisal. Books says that they are the company's most valuable asset.