Research indicates that 61% of consumers prefer to be contacted via email. "
How Many Times a Day Do You Check Your Email?
What Is Email Marketing?
Email marketing is one of the most preferred and effective digital marketing channels and is used by enterprises of every size to create new potential customers, reach their target audiences and interact effectively with them.
Why Should We Have Email Campaigns?
In the current intense, competitive market, it's difficult to have a real positive impact on customers. The ROI of an effective email marketing campaign should be measurable, and such a campaign will have the power to increase potential customers and sales by increasing interaction traffic. You will need to increase the efficiency of your email marketing campaigns to better reach your customers and use the email channel in a way that contributes to your brand.
How to Create an Effective Email Marketing Campaign?
There are a few basic factors to keep in mind to create a successful email campaign. In this article, we will look at these factors in detail and share basic tips for creating a successful email campaign.
1. Identify Your Target Audience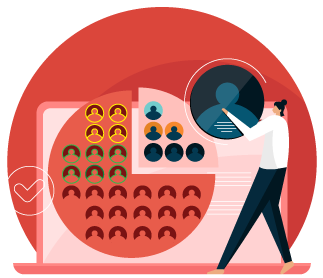 The first step in creating a successful email marketing campaign is to define your target audience. To correctly identify your target audience, you must understand their needs, interests, and behavioral patterns. Understanding your target audience clearly will help you to adapt your email content according to their needs and interests and will make your content more meaningful and interesting for them.
To do this, you need to keep dynamic behavioral data along with up-to-date static data of your customers in your
CRM system
, and you need to be able to use these two types of datasets together in your audience identification process.
2. Segment Your Email List
After defining your target audience, the next step is to segment your email list. Segmentation is the act of dividing your email list into smaller groups according to set criteria such as demographics, behaviors or interests. This will allow you to personalize your emails and create a more specifically targeted and effective campaign.
The most effective way to segment your customers is to assign tags to them. Your CRM system should allow you to assign these tags automatically or mass-tag groups of customers to create micro segments.
3. Choose the Right Marketing Platform
One crucial criterion for the success of your email marketing campaign is using the correct email marketing platform. This platform should be a CRM system where you can manage all your digital marketing and sales management activities holistically.
The CRM you use should provide features that fit your needs, such as creating an email target audience, content design, rules management, work rules automation, reporting, integration with other tools, etc.
4. Create an Interesting Subject, Subject Line, and Preview


At this point, it's common knowledge that content is the most critical aspect of success in marketing activities. Thus, you should focus on creating high-quality campaign content. However, it's also well-known that, due to lack of time or security concerns, most users only look at the subject lines or preview sections of incoming emails before deciding whether or not to open the email. These two elements of the email (subject line and preview) are what your target audience sees when they receive your email.
These two fields are therefore highly important in determining whether a customer decides to click on your email. A compelling subject line should be engaging and concise while also clearly stating the content of your email. Your first paragraph in the preview should be short and inviting to create a sense of intrigue or pique the reader's interest. For this reason, you should share the most striking message of your content in the first paragraph.
Your CRM software should allow you to easily preview and test the text and visual content you've prepared . This way, you can check on what your target audience sees when they receive your email.
5. Optimize for Mobile Devices
These days, most email recipients are accessing their email on their mobile device. It is therefore important to optimize your emails for mobile devices to ensure that your target audience can see the content of your message correctly and easily interact with your content. To do this, you should implement a responsive design according to the terminal types used and keep the content of your email short and easy to read.
Your CRM software should allow for designing responsive content. You should also be able to edit the source codes of your design and create special designs by simply copying and pasting source code.
6. Personalize Your Emails
Personalization is a key element of a successful email marketing campaign. Personalizing your emails can help with the open rate, click-through rate, and conversion rate of your email marketing campaign. Personalization can include, among other things, the recipient's name, gender, title, profession and interests.
People like to feel that they are special and important. You should strive to make your customers feel how valuable they are to you. Forming an emotional and personal connection with your customer will greatly impact your organization's growth and success.
According to the Data & Marketing Association, over 75% of the revenue earned from email campaigns is acquired via campaigns that include personalized offers instead of standard campaigns created with general content."
To maximize your email marketing campaign revenue, you should be able to easily use all system data fields that are kept in your CRM system together, along with customer-specific fields. A CRM with a no code infrastructure will let you do that without requiring any technical know-how to create a data field.
7. Use Clear and Concise Language
Emails should be written in a straightforward way that makes it easier for the recipients to understand the message you're trying to convey. Avoid using technical jargon or overly complicated language and, instead, try to create your own "brand language."
While developing your brand language, you may require assistance from experts. Creating a strategic communication voice often necessitates special expertise and experience.
According to the Content Marketing Institute, 93% of B2B marketers are using email for their direct marketing content."
8. Use Impactful Visuals
Visuals play a very important and influential role in email marketing. They can draw the recipient's attention, explain a point more effectively than the written word and divide text-heavy content into segments. Images, videos and GIFs are all great visuals to use to make your emails more engaging.
The content editor in your CRM software should be able to store visual tools and add links (URLs) to this content as well as other types of content to your email templates.
9. Test and Optimize Your Emails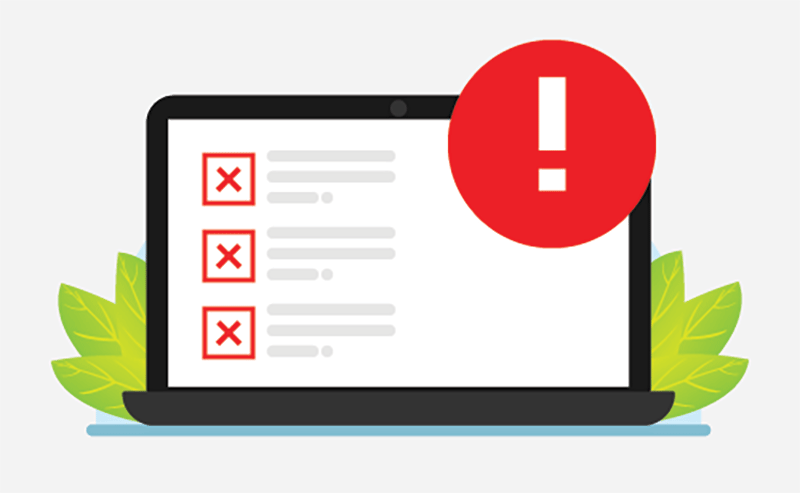 Testing and optimizing your emails is an essential part of building a successful email marketing campaign. A/B testing can help you determine the best subject lines, email content and images to use in your emails. Testing and optimizing your emails also allows you to improve your open rates, click-through rates, and conversions over time. Your CRM system should be able to monitor the results of your campaign to the micro segments that make up your target audience in real-time and allow you to intervene in the flow of the campaign instantly.
10. Compel Your Audience
A compelling subject line will increase your email open rate; however, your content should also trigger interaction, increase your click-through rate, and feed your visitor traffic. You need to increase both the click-through rates of the links you include in the email and the number of customers who follow you on digital platforms. To achieve this, you should use compelling messages.
To make your emails more appealing, add links that direct your customers to special web pages, embedded links to visual content or links that redirect to a file, and then monitor customer reactions to these links and report them in the content you create with the CRM system where you manage your digital marketing and sales activities. Adding compelling message buttons is a particularly excellent way to increase your conversion rates.
Even after all this time, email is still the most effective interaction tool for gaining your customers' attention with the use of deep, meaningful, impressive and personalized content . In a world where customers are subjected to digital advert bombardment from all kinds of screens, your high-quality email content will stand out. As an enterprise, you should understand the needs of your customers and show them how they can meet these needs by using your products and services.
To this end, you should design campaigns that captivate the reader's attention and demonstrate that you are continuously focused on your customers. Strive to win the approval of your target audience by managing the content of your email marketing campaigns and implementing campaign management principles and policies. The customer loyalty you will earn in exchange for the value you provide will have you one step ahead of your competitors.