What distinguishes one customer from another? Which characteristics best determine your customers and their interactions with you? Which of your products interest them the most, and why? Which of your products do they purchase most frequently? Who are your highest-spending customers? Who are your lowest-spending customers? What is your sales velocity?
As one of the most basic statistical tools in the analytical marketing world, RFM seeks to answer all of these questions.
What Is RFM Analysis?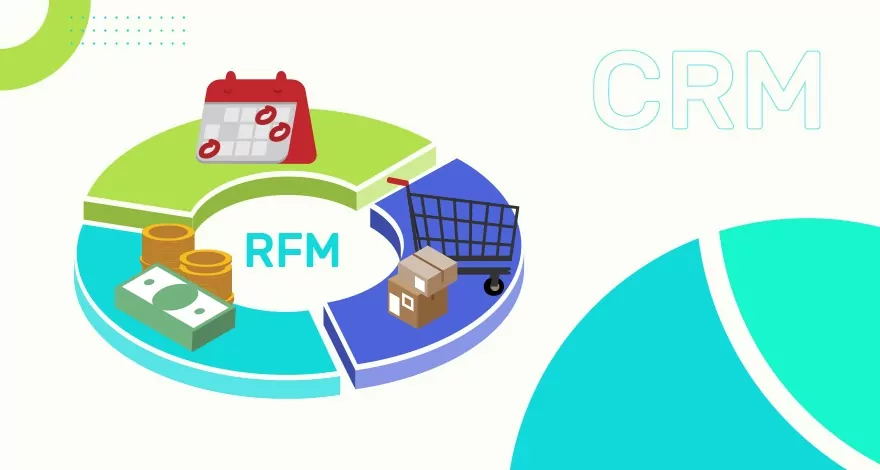 Recency-Frequency-Monetary (RFM) analysis is a statistical method used to identify key customer segments by measuring customers' purchasing habits. The process consists of determining the recency, frequency, and monetary values of customers' purchases and ranking them with a scoring model. With RFM analysis, customers are evaluated on three basic categories: how recently they've purchased, how often they purchase, and how much they spend. Customers can then be segmented, and sales and marketing tactics and applications can be developed specifically for each segment.
You've probably heard the Pareto principle: 20 percent of your customers represent 80 percent of your revenue. RFM analysis helps companies reasonably predict which customer segment is most likely to repurchase products, how much revenue/profit is generated from new customers, and how to convert relatively infrequent shoppers into more frequent shoppers.
What Do Recency, Frequency, and Monetary Values Mean?
RFM analysis measures three numerical values:
Recency: How recently a customer has purchased a product
Frequency: How often a customer purchases products
Monetary Value: How much a customer has spent on purchases
With RFM analysis, each customer is ranked for each of these three categorical values on a simple scale. In this ranking, the "best" customer will be the customer with the highest score in each category. Customers are usually ranked on a scale of 1 to 5, but can also be ranked by letters (A, B, C, …), special labels (Platinum, Gold, Classic, etc.) or certain adjectives (Champions, Runners, Loyal Customers, etc.).
What Is Recency?
The more recently your customer made their last purchase from you, the easier it will be for them to remember your brand for future purchases. Conversely, the more time passes after a purchase, the more likely your customer is to forget you. When you investigate the probability of customers making a purchase at any given time "t", you will find that those who have purchased products recently are more likely to repurchase than those who last purchased something months ago.
This basic assumption can be used to attract new shoppers to revisit the business and spend more. Customers who last made a purchase a relatively long time ago can be reminded that it's been a while since their last purchase with marketing communication and special offers.
How is Recency Calculated for RFM Analysis?
Simply determine the number of days that have passed since the customer made their last transaction.
Recency = (Today) – (Day of Most Recent Customer Transaction)
The lower the recency, the higher the customer's score (Rs) should be.
What Is Frequency?
Purchasing frequency varies by industry and product type. If a customer's purchasing cycle can be predicted, then future sales turnover can also be predicted and the customer can be reminded to make a new purchase. In fact, this reminder often acts as a service that makes the customer's life easier.
How is Frequency Calculated for RFM Analysis?
The total number of purchase transactions for each customer in the customer database is calculated as the frequency value. Even though multiple products may have been bought at the same time, they should still be considered a single purchase.
For instance, if the customer has purchased 9 products in the last two years but has only made 3 purchases, the frequency value of the customer will be 3.
The higher the frequency, the higher the customer's score (Fs) should be.
What Is Monetary Value?
Monetary value relates to the total amount of sales generated by the customer. Inevitably, the customers who spend the most money will be the focus of the marketing department; however, if marketing spends all its time encouraging these customers to continue purchasing, they may miss out on potential customers and customers with hidden real purchasing potential. Still, a simple ROI calculation will show that most of the marketing budget should go towards customers who are paying (or likely to pay) the most.
How is Monetary Value Calculated for RFM Analysis?
The total sales turnover of each customer is determined separately and calculated as monetary values. The higher the monetary value, the higher the customer's score (Ms) should be.
What Does RFM Do?
RFM analysis differentiates existing customers and enables comparison between different groups. Accordingly, marketing activities for existing customers can be planned based on focus segments. This analysis also creates an opportunity to develop segment-based sales tactics for potential customers. With RFM analysis, companies can decide which customers to invest in, which customers to remind about their brand, and which customers they should approach to make them feel more special. They can also identify the customers they are about to lose and take proactive measures to keep them.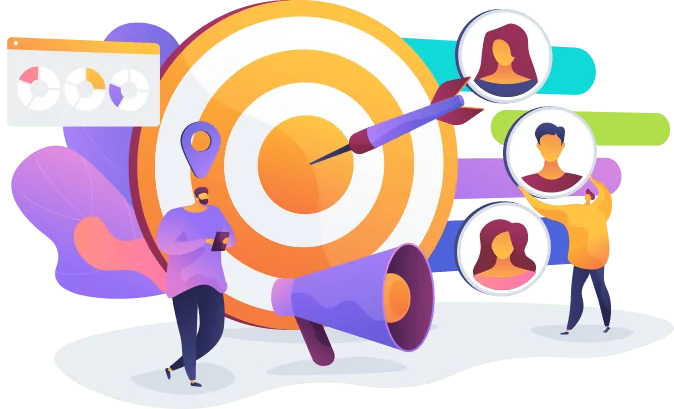 Why Is RFM Analysis Useful?
RFM analysis is based on concrete, simple, measurable, customer-related factors. By identifying customers with segment labels, you meet the most important requirement for carrying out predictable and sustainable marketing and sales activities: information!
What Does RFM Analysis with next4biz CRM Look Like?
Among today's CRM technology solutions, next4biz stands out as the most innovative. Thanks to the ability to perform dynamic segmentation enriched with instant data in a way that surpasses static segmentation and includes the digital behaviors of customers, companies using next4biz CRM are one step ahead of the competition in the eyes of their customers and employees alike.
The next4biz hybrid CRM model offers the simultaneous use of both relational and non-relational data models and enables instant RFM analysis. The three basic values subject to the analysis are defined as data sets, which become usable with automatic scoring. In addition to the ability to identify customers with RFM, the most basic analysis tool for analytical marketing, customer data, which has a whole new value as a digital asset in today's digital world, can also be used dynamically and automatically in smarter and more result-oriented marketing activities.
We know knowledge is the most powerful tool for businesses, and it now stands as their most valuable asset. Using insights, businesses are replacing their customer-oriented approach with a better customer-oriented approach. However, companies that set out to make their customers "better" should first be able to identify their "good" customers and determine the features that make them so. RFM analysis can serve as your primary tool in this process.
Click to watch the Next4biz CRM demo!