What Is Operational Excellence?
Operational excellence is a business management philosophy that aims to continuously optimize the performance of an organization by focusing on its processes and systems. This perspective also covers the continuous improvement of an organization's way of working in order to increase efficiency, reduce costs and improve the general quality of the products or services. It is a continuous improvement philosophy whereby the enterprise creates greater value for their customers amid the ever-increasing uncertainty and chaos of today's conditions.
The term defines a comprehensive environment of many different disciplines and methods where different applications are used depending on the sector. Among the most widely accepted operational excellence methods are business management methodologies such as Six Sigma, lean management and TPM (total productive maintenance).
Where Does the Concept of Operational Excellence Come From?
The roots of operational excellence lie in the manufacturing industry, where it has long been accepted that continuous improvement is a requirement for success. In recent years, however, operational excellence principles have been applied in a wide range of sectors, from finance to banking, from software and technology to e-commerce.
In essence, operational excellence is about creating a culture of commitment to excellence within the organization. This means promoting a continuous improvement approach and empowering all employees to identify and solve issues. It also involves defining clear goals and objectives and aligning tactics with those objectives to achieve maximum efficiency and effectiveness.
Which Approaches Are Used to Obtain Operational Excellence?
One of the key aspects of operational excellence is the use of performance metrics and key performance indicators (KPI) to monitor progress and define improvement fields. Organizations can gain a deeper understanding of their operations and discover improvement opportunities by measuring and analyzing certain criteria regularly.
There are multiple approaches that an organization can use to reach operational excellence.

One of the most popular methods is Six Sigma, an approach to problem-solving that focuses on process analysis and improvement to eliminate deficiencies and prevent waste. Six Sigma includes a series of specialized methods and techniques that can be used to determine process inefficiencies, such as DMAIC (define, measure, analyze, improve, control).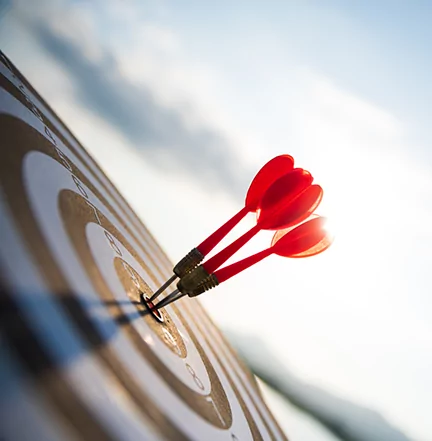 Another approach, which is often used in conjunction with Six Sigma, is Lean Six Sigma, a combination of the Six Sigma approach and lean production philosophy. Lean production focuses on first defining activities without added value in the production process and then removing them to maximize value and minimize waste. Lean Six Sigma combines the principles of Six Sigma with those of lean production to optimize the performance of an organization.
One of the most prominent tools organizations can use to reach operational excellence is BPM (Business Process Management) software. These software serve as institutionalization solutions that ensure all work in the organization is managed by workflows defined and designed by transitions between states, which are connected and automated by work rules in adherence to normative disciplines such as BPMN and BPM 2.0.
Why Is BPM Software Important for Operational Excellence?
Thanks to BPM software, organizations can simultaneously ensure that standardized work is autonomous and also benefit from root cause analysis. Root cause analysis is a systematic approach to defining the underlying causes of issues and creating visual diagrams (dashboards) of processes for defining inefficiencies and improvement opportunities.
Achieving operational excellence requires a commitment to continuous improvement and a willingness to embrace change. Along with effective communication and cooperation, it is one of the most fundamental conditions involved in successfully adapting to the ever-changing business environment. To sustain operational excellence in the long term, organizations should expect to invest in education and process improvement and ensure that their employees obtain the necessary information and skills to achieve continuous improvement.
What Does a Culture of Operational Excellence Provide to Businesses?
Operational excellence provides multidimensional benefits to a business. By streamlining processes and eliminating waste, organizations can reduce costs and increase operating profits. In addition, focusing on continuous improvement is key to a more engaged and motivated workforce along with increased customer satisfaction and commitment.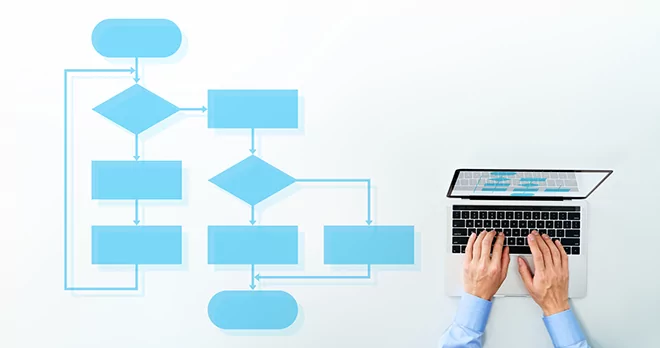 All businesses share the vision of reducing resource loss and increasing product/service quality. Reaching this vision requires the ability to follow industry developments by creating institutionalized standards and a flexible governance model that can adapt quickly to change. Keeping this purpose in mind, company strategies and goals should be defined clearly to all employees, even at the level of routine task descriptions if necessary. An employee who sees the impact of the tools and resources they use on the business results will feel like a meaningful contributor to the company and understand their value as an employee.
However, every enterprise experiences losses that are not even recognized but which can be prevented. The enterprise should be aware of these losses and foster a corporate culture that enables employees to voluntarily reduce losses by creating an organization that actively combats those losses.
The most important element of an organization is people. The permanence of an institution depends on the happiness of its employees. Sustainable success requires conditions where employees feel productive and enjoy the work they do. The main goal here is to train professionals who take independent action to resolve issues, are committed to continuous development and have the flexibility to adapt to change. Working hard is not the same as working efficiently. The main point here is that to be effective in their work, employees should know and see the impact of every task they complete in practice, and all employees should adopt the principle of efficiency. For this to happen, it should be made known that all visible and invisible resources have value and standards regarding the use of these resources should be implemented. After all, it is impossible to define success when there are no standards. The most important standards for success should be defined based on the best results.
Operational excellence is not a one-off event – it requires continuous effort and commitment. It requires a culture of continuous learning and improvement where all employees actively participate in identifying and solving problems. It also requires the ability to adapt to an ever-changing business environment, as well as the willingness to embrace change and try new approaches.
Ultimately, operational excellence is a business philosophy that aims to optimize the performance of an organization via continuous improvement of processes and systems. Organizations can improve effectiveness, cost savings and customer satisfaction by creating a culture of excellence and empowering their employees to identify and solve issues. Remember, dedication to excellence is an endless journey!