Collect Customer Feedback using a Social Media Integrator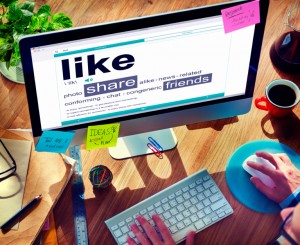 Let's face it, we all like gossiping. Most of the time, we don't even need an excuse to gossip; being exhausted,  busy or upset do rarely get in the way of a good gossip session.On the flip side, what happens when you are the subject of gossip? Does it not matter to you to learn what other people say about you behind your back? What if all that gossip revolves around your company? That is when you can no longer afford to remain indifferent. You must quickly get a grip on the news spreading about you on the social media and take measures.
You should always be on the hot trail of news circulating about you on the social media because ideas spread no more by word of the mouth; they are 'liked', 'favorited', 'retweeted'… . Even the most insignificant looking comment may create a snowball effect creating ripples across the entire social media.
The fact that people can express themselves freely without any reservations is one of the biggest reasons why social media is used so widely. Therefore, leaving the management of corporate accounts to its own devices may cause the company serious issues.
All actions taken on the social media must be carefully monitored to prevent such problems. One must have instant access to information such as who replied to what customer query and how; who deleted what messages and when; in what ways messaging and using performances have changed and must be able to produce detailed reports.
Your current or potential customers can easily share their issues on your page; but they can also do that using their own accounts. And it may not be just about you; it may also be your competitors who have been put in the firing line. You may quite naturally want to contact the owners of these posts and reply to their messages. When a customer contacts you, you should be able to see the previous comments he posted about you on social media.
To give a few examples of next4biz's social media customer relationship management capabilities;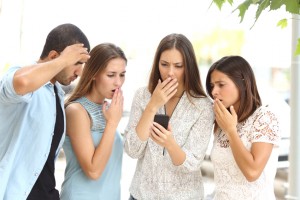 You can reply to customer postings on your Facebook accounts; you can also send private messages.

You can retweet the tweets on your Twitter account, monitor retweeters, view followers, send messages and follow the hashtags.

You can monitor what people are saying about your products and services as well your competitors doing searches by keywords.

You can share visual content, texts and links on your Facebook and Twitter accounts and plan ahead precisely when you wish to have your postings published.

You can track and report Message and User Performances, Message Lists, Deleted and Sent Messages and Sentiment Analysis details.

You can convert the posts on your Facebook and Twitter pages into issues and enter new records in your complaint management system.
The management of your social media accounts is not as hard and complicated as you would like to think of it; you just need to go beyond simply tracking what is being said about you. You should be capable of the "end-to-end" management, measurement and reporting of a customer complaint that caught your eye on the social media.
You cannot improve what you cannot measure, right?