Customer Service on the Web
Why next4biz Provide The Best Web Customer Service?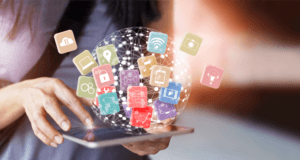 People now demand a customized, transparent and relevant service in all communication channels. Thus, it is extremely significant that companies offer experiences just to ensure customer loyalty. In this respect, next4biz web customer service will ensure to reduce customer loss better than any other channel.
Since recognition of your clients online allows you to identify the new tendencies in your business sector, analysing buying behaviours of people via web customer service may help you more in being a part of a growing business consistently.
When companies provide a new, exciting and satisfactory communication and problem solving experiences to their clients, they are much more likely to need new contact channels. In next4biz, the operating logic depends on gathering in a omni-channel approach and gives feedback in the shortest time. next4biz all in one web customer service includes contact form, knowledge base and issue tracking for your customers. This makes next4biz the optimal solution for the Web Customer Services.
How Does next4biz Web Customer Service Work?
Products and services makes customers' issues flow into a pool from many cyber and real communication channels. Data is processed and analysed by the state of art software. Unified Omni Channel system lets you to watch your customer from every angle and solve their problems with the pre defined workflows.
next4biz Web Customer Service is recognized to be having one of the quickest communication flows on market. Those channels might be social media, live chat software, call centre records or direct communication forms, but all are integrated in an omnichannel approach.
Why to Choose next4biz for Your Company?
Each client is unique and therefore, companies should treat each one in a special way. For this, the unique and special demands and needs of each customer should be analysed and handled. next4biz Web Customer Service provides the all-in-one customer service management system that you need for a satisfactory relationship with customers and for an increasing profit due to progression.
One of the key points a customer expect from a company is the opportunity to file a complaint free of charge by contacting via any channel to customer service. Since hanging on long phone calls are boring and annoying for today's customer profile, web customer services are vital choices to ask for quick problem solving processes. Twitter, Facebook, Instagram and many other social media platforms present a better option to enable you make your clients experience the best.