Customer Testimonials
Satisfied customers leave companies using next4biz also satisfied. The requests, demands, complaints and suggestions of millions of consumers are managed with next4biz.
We have compiled the opinions of some of our customers on next4biz. We will also continue sharing the views of our other customers.
next4biz a new global product. Developed by the engineers of this country. We are opening up to the world.

Soon, we will be sharing the opinions of all our customers.
Satisfied customers make our own customers satisfied.
---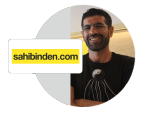 next4biz defines the problem; determines the workflow; allocates tasks to the units and the departments; follows up on the processes and escalates delays to the senior management. The entire process is set in stones.
Salih Karabulut
Service and Customer Experience Manager

---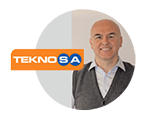 We have done an interesting interview with Gökhan Paçalı, Customer Services Manager at Teknosa. The interview covers many topics, including why they have dropped their current systems in favor of the next4biz, what changes the software has brought, their integration processes and how they survive n a complex technological landscape without IT support.
Gökhan Paçalı
Customer Services Manager
---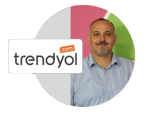 We are able to resolve complaints and suggestions on an integrated platform using the next4biz app. Managers and executive staff gain clear oversight of the actions and contributions of employees involved in a process.
Veysel Şanlı
Customer Service Director
---

next4biz is fully integrated with our systems. We know our customers, display the demand history, and provide faster service in a shorter time. Since our branches, Head Office units and Operations Center are working on the same platform, progressing from a single point facilitated our processes and our life. We are aiming to take next4biz processes to every platform where the customer is found. It is easier to manage complaints from all channels thanks to the perfect system operation and our professional team. At the same time, next4biz facilitates our work to a great extent in terms of the accurate reporting of notifications received by our Bank.
Ebru Turhan Keskin
Complaint Manager

---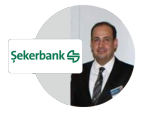 Having completed the definition of customer communication processes using the next4biz app, we received the ISO 10002:2004 certificate within just 10 days.
Serdar Demiroğlu
IT Security and Quality Director
---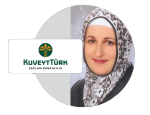 Adapting to BDKK and other regulations is the way to go for the financial institutions in this country. next4biz enables us to adapt quickly to BRSA regulations and easily prepare the required reports. The next4biz app fully overlaps with our security information rules.
Refia Işık Aydın
Ethics and Customer Manager
---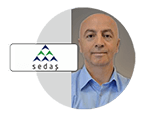 Normally, corporate activities are shaped to fit the software programs that are purchased, but in the case of next4biz, we designed it in line with the needs of our company. next4biz enables us not only to design an individual process for each topic, but also define a separate escalation deadline for each process.
Orhan Sönmez
Customer Relations Group Manager

---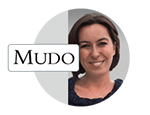 Even though we have involved all our stores in our complaint management process besides our call centers and our headquarters office, we have attained an advantageous position, within a matter of two weeks, where we can track complaints end-to-end thanks to integration opportunities offered by next4biz, its ease of use as well as training and advisory support. The ERP integration allows us to dynamically manage our products on next4biz, preventing any sort of data loss.
Oya Karagöz
Customer Experience & Campaign Manager
---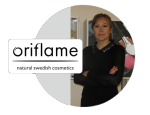 We turn the demands and suggestions of our 600,000 consultants into reality using the next4biz app. We manage customer communications coming from different channels on a single platform using the next4biz app.
Nursel Kölemen
Customer Service Manager


---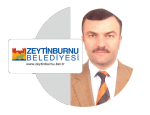 next4biz helps us regulate our relations with the local residents. We easily define and keep track of all our work processes thanks to the next4biz app. Local residents are notified through sms or e-mail.
Erdem Zekeriya İskenderoğlu
IT Manager

---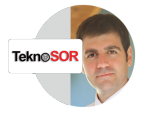 Since we are a business heavily reliant on the use of external financial sources, we pay attention to establishing meaningful partnerships that can only drive us forward. We trust the innovative and continuously updated features of the next4biz app.
Orçun Obalar
Director of Sales and Marketing

---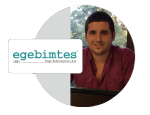 As a system integrator that executes turnkey IT projects, we provide various services ranging from corporate infrastructure solutions to system management through ERP project support to manufacturing automation solutions. Some customer demands are related to hard disk drive failures and some are about getting ERP or training support. In the next4biz customer communications management process, we can simultaneously track the scope of inventory management processes and maintenance agreements.
Gökhan Uzun
Egebimtes Technical Service Unit Manager