Many touch points, one and only customer view
Customers with complaints or requests can send an email, use mobile apps and online forms, comment on social media or use kiosks in shopping malls.
When the contact center agents can see the past interactions with customers, what was discussed and which information were given, they can provide a better customer support. In next4biz this possibility is real and it is one of the strength points for our customers to double the satisfaction ratings.
For example, a customer may email a complaint and then call your call center to find out if it has been resolved. With next4biz, agents have access to all of their previous communications with that customer and everything that your organization has done to resolve his issues.
---

---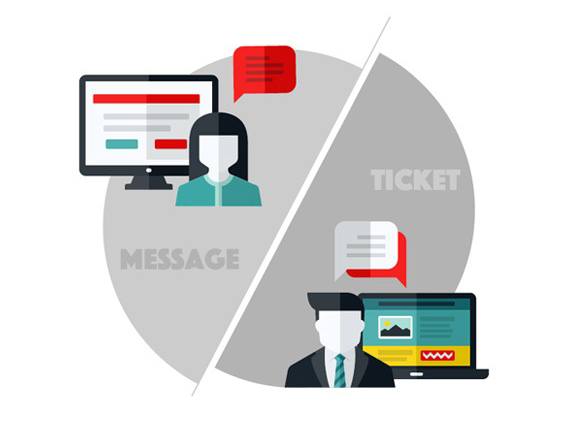 Live Chat offers to customers the possibility to talk with your business whenever it's convenient for them. next4biz has a chat plugin that you can add everywhere: company website, e-commerce, support pages. In few clicks your business will have an additional touchpoint where to build long-term relationships.
Statistics are showing that with an human touch all the percentages of sales, conversions and customer satisfaction are increased. It's now a consolidated trend that all companies have a chat popup in their website to help their visitors and support them along the brand journey.
In the chat interface your agents will have the ability to convert the sessions in tickets, process them according to their workflow and see the list of the chat sessions belonging to a specific customer.Using the chat your customers may leave a message while operators are offline, supervisors can participate in a dialog between the customer and the agent and agents may reuse predefined messages and faq.
---
Built on next4biz's infrastructure, the new Help Center is a centralized resource containing all the informations your customers are looking for. In a single place they will have access to:
Customer Portal: the easiest way to submit and track service requests
Knowledge Base: A blackboard filled with latest news, announcements,
FAQ where you can use the full search and find the information that
matters to you
Customer Experience polls: the perfect place where customers can
express their satisfaction

Help Centers are integrated with next4biz Workflow Engine, they can be embedded in external websites and enable to:

Submit an issue and watch them being processed according to the predefined workflow
Check what is the status of your issues or their processing stage at any time
Search for the most relevant keywords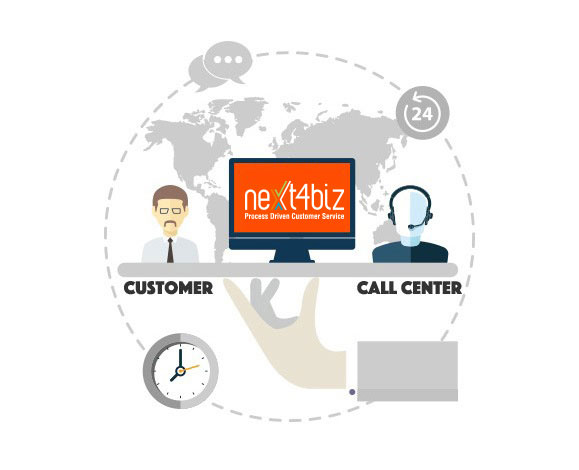 ---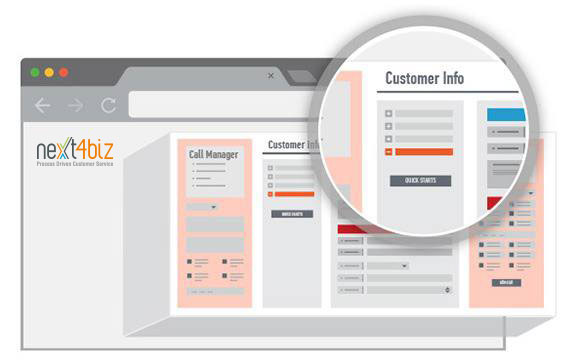 Call Center and IVR interface
next4biz has been coupled with a wide range of call center systems and Interactive Voice Responders, in a way that whenever a first level support agent receives a call, next4biz opens a page containing the customer information and the list of the previous tasks, either in progress or solved.
This has been possible by creating an integration among those applications and defining a communication protocol to exchange customers' data.
---
Email integration
next4biz captures email messages, parses them and fetches customer information using the sender's address. next4biz converts email subject and body into the descriptions of an issue and saves the attachment. You do not have to read the messages and manually create the corresponding task because next4biz does it for you.