next4biz Reports, Performance, Satisfaction, KPIs, and SLAs
You always know who is doing what and who is late.
next4biz provides dashboards and reports to have a 360-degree view of the customer service activities, measuring the performances and warning when KPI are not achieved. Managers will make better decisions and quickly adapt to new trends.
Escalation reports can highlight inefficiencies and poorly designed workflows. next4biz makes it possible to analyze the metrics that enable managers to monitor the contribution of the various departments and achieve better performance.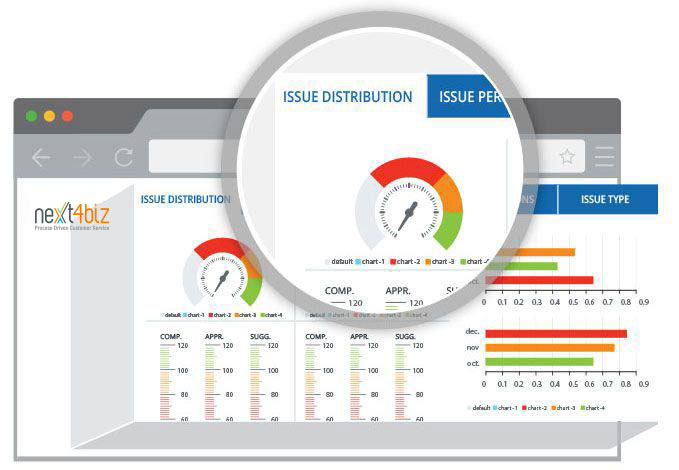 ---
next4biz measures:
Departmental performances
Branch, Division, Shop based performances
Employee-based performances
Regional performances
Customer segmentation based performance
Partner's or Vendor's performances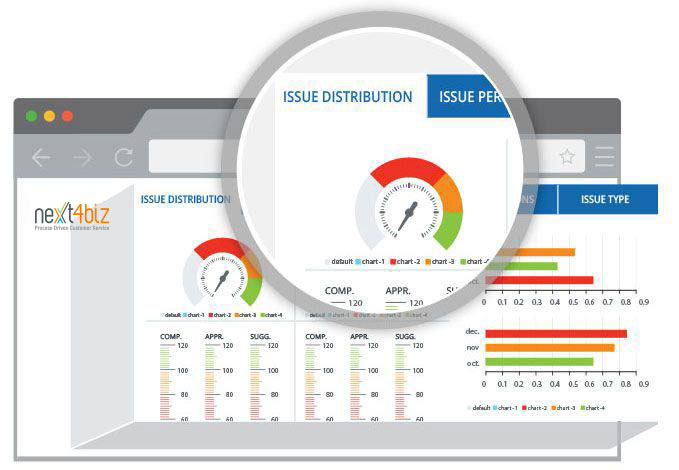 next4biz provides filtered reports:
For categories
For regions
About specific products
Related to designated suppliers
For specific causes