Omnichannel Communication
Omnichannel Customer Communication is one of the "must-have" features of new contact center technology. This new concept allows your company to interact with your clients via all channels. On top of the standard methods (telephone, email, web), your customers may contact you via the new media channels such as self-service, social media, or chat.
In recent years, almost all businesses are fighting to survive due to reduced margins and the global recession, plus they have to deal with costs and customer satisfaction. In these economic circumstances, caring for your clients can differentiate your solution over the solutions of competitors. Using the proper technology, every business can improve the customer experience and increase revenue.
Special attention should be given to delivering great service because recent surveys show that around one-third of companies have scored "Excellent" or "Good" from their clients. These surveys also demonstrate that the worst customer experience is currently delivered by telecommunication companies. Along with banks, internet service providers, credit card providers, and health insurance providers, these companies have the biggest gap between client expectations and services delivered. Think positive: this can be viewed as a huge business opportunity.
This is where the omnichannel help desk comes into play.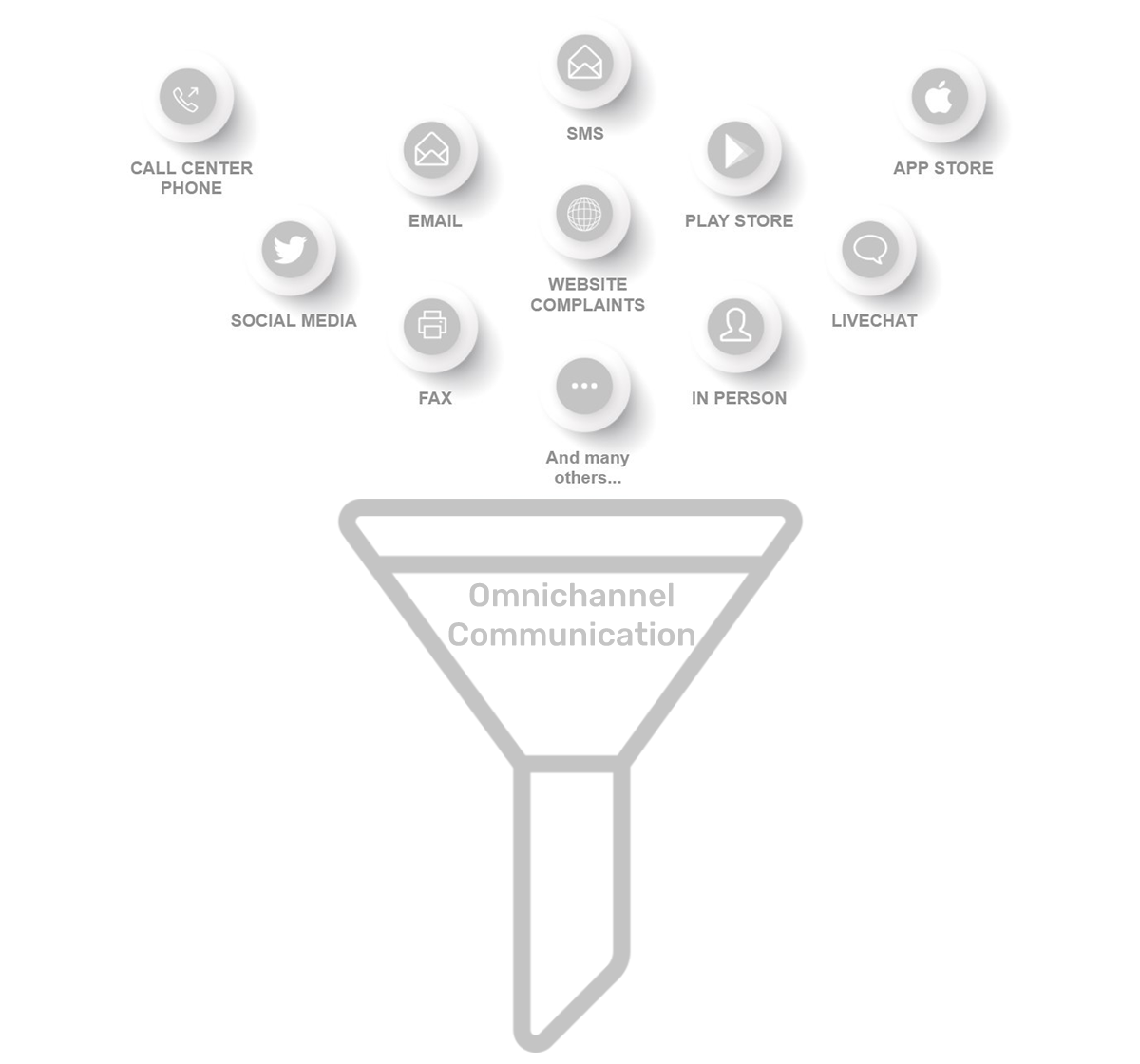 Delivering a good customer experience is hard, especially in this increasingly complex world full of trends and technologies. The next4biz CSM system helps your business stay updated without impacting its limited resources. We are the key to assisting customers while dealing with complex products, services, and technologies.
Nowadays, call center agent performance KPI's show the difficulty of resolving client issues on the first call – yet customers expect to receive immediate feedback. Customers use social media to try to get priority and special treatment for their issues.
It is important to underline that every business has a one-to-many relationship with new media; complaints and issues are publicly available on those media platforms, as well as the company's response. Since new clients are constantly using the internet to get information about the product they are going to buy, the quality (and speed) of the company's feedback plays an important role.
Market leaders take advantage of the opportunity of being in touch with their customers and, consequently, provide a faster resolution to their problems. These companies know that missing a complaint on the web or delivering feedback too late is undermining their credibility and, ultimately, their business.
Many clients are also using new media to submit issues about your products or services; that's why the next4biz CSM module will help your business via the following features:
Awareness: Give your customers the opportunity to contact you and, conversely, receive feedback via every communication channel.
Seamlessness: The integration of the various platforms allows your employees to access any information they need to resolve the issue. With next4biz CSM it is possible to reply to issues captured via the call center, email, or self-service; to add notes on issues submitted via social media; or to call a customer who has submitted his/her issue via chat.
Reporting and data: next4biz CSM provides reports for you to analyze all aspects of omnichannel communication. Thanks to the integration layer provided by next4biz CSM, you can get reports based on your database references. For example, you can get reports based on your product categories, branches, customer locations, and even employees.
The next4biz CSM system offers a variety of plugins that allow your contact center to be omnipresent and fully integrated. With next4biz CSM, true omnichannel customer communication will be achieved. next4biz CSM can also receive and track complaints from self-service, Facebook, Twitter, chat and email channels; in this way, it will help your business increase customer loyalty and satisfaction.
How can I get started?
To learn more about the next4biz system and its features, contact us.