How flexible is next4biz?
next4biz allows any given company complete autonomy and self-sufficiency, allowing them to function optimally without any external tech support.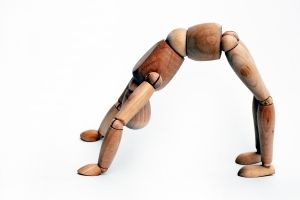 Every business model necessitates the ability to evolve with respect to a changing technological landscape in order to maintain a position ahead of its competition. Such is the function of Information Technology (IT). Software has become essential in the daily life of the consumer, as various platforms become obsolete and require urgent replacing faster than most businesses can process. When the inevitable time comes to make that replacement, it is always the IT department that is called in to mediate. Even in the world's largest companies, IT departments process more complaints and queries than they can handle, constantly putting even their own employers on hold for extended periods of time. One has to ask what effect these delays are having on productivity within the workplace.
The next4biz platform is the perfect solution for the countless frustrations that corporations are forced to deal with as a result of the sheer influx of technological and informational maintenance. next4biz allows a client to design its own displays, workflows and reports independent of any external source, both on a practical and consultative basis. Below, you can find just a few of the vast amounts of high-profile clients who have shown extreme satisfaction with the platform and its efficiency.
Some comments our customers had after they independently designed their processes and interfaces:  
---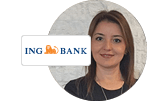 It is the dynamism of next4biz that is most effective. As we are constantly updating new fields of information, the ability to process them quickly without the need of IT support has allowed us a great sense of autonomy that we can instantly adapt to any design.
Ebru Turhan Keskin
Customer Complaint Team Manager
---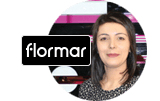 We are completely independent, notifying the necessary channels in advance and using the platform to commission any changes in the process. This includes the arbitration of workflows and the modification of any parameters necessary.
Hande Canoglu Korkmaz
Senior Consumer Insights Manager

---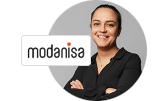 next4biz has been completely integrated into our own panels and has proven imperative when it comes to saving time that can be more effectively allocated elsewhere. It allows us to perform all the functions for which IT support would be required, such as adding new areas or creating special reports, all on our own.
Eylul Eygi
Business Development Manager

---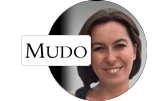 One of next4biz's greatest strengths is the assistance it provides to its users, allowing a great sense of independence in our integration and planning. This allows us to follow up with complaints on a peer-to-peer basis in a mere two weeks.
Oya Karagoz
Customer Retention & Campaigns Manager
---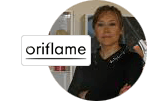 next4biz proves consistently helpful in assisting the process on the customer's behalf, primarily in its ability to allow us to seamlessly define and edit topic titles.
Nursel Kolemen
Customer Service Manager
---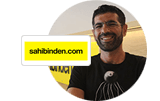 next4biz allows us to closely overlook social media, instantly integrating incoming notices with our internal process to evaluate them. It has also allowed us to design our internal processes all on our own.
Salih Karabulut
Service and Customer Retention Manager


---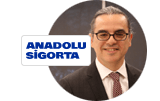 With next4biz, we can provide service to our customers faster than ever. We avoid repeated records, filter and direct our own automation rules completely self-sufficiently, and direct customer requests to the correct category with no third party interfering. This minimizes our failure and grants us the benefit of analyzing our problems in a much shorter span of time.
Baris Inan
Marketing and Customer Management Digital Channels Executive

---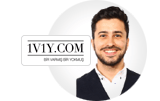 Flows, category descriptions and new area descriptions are all easily enabled without the assistance of any IT support. With next4biz, you are your own boss, allowing you to design whatever you dream of in a cost-efficient and timely manner.
Sedat Altuntas
Customer Services Manager

---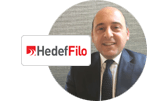 next4biz is like a toy block, allowing you to undo and insert as you desire. It allows you to quickly add up any new structure or integration highly efficiently.
Ilker Mermertas
Operations Director

---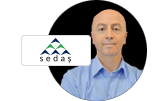 Typically, workflows are manufactured in accordance with the software purchased. With next4biz, we can adapt the platform with workflows specific to our own company.
Orhan Sonmez
Customers Group Executive
Interview

---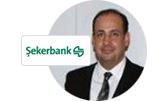 With next4biz we are allowed to follow up with our product, SLA, and do exactly what we need to do with no trouble relating to the documentation at all.
Serdar Demiroglu
IT Security and Quality Director
---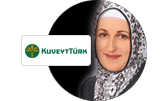 next4biz has enabled us to take care of our own integration, processes and reporting without a single case of outsourcing.
Refia Isik Aydin
Ethics and Customer Director
---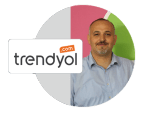 next4biz has enabled us to handle complaints and recommendations on an integrated level with total oversight of the processes of customer service.
Veysel Sanli
Customer Service Director
---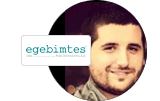 We enjoy our independence in designing processes, with next4biz's notice management system allowing us to simultaneously manage our inventories and maintenance agreements.
Gokhan Uzun
Egebimtes Technical Service Department Director
---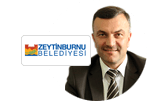 next4biz allows us to effectively designate and follow through with all of our processes.
Erdem Zekeriya Iskenderoglu
IT Manager
---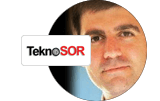 next4biz has vastly improved our productivity through giving us the ability to design all of our workflows, integrations and interfaces with no external assistance whatsoever.
Orcun Obalar
Sales and Marketing Manager